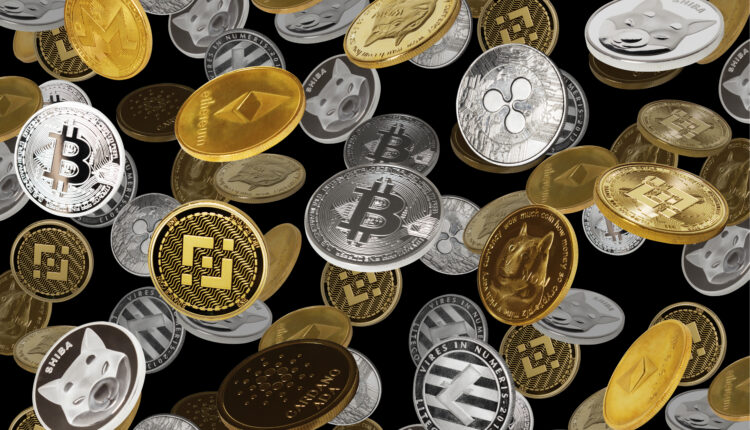 Cardano Moves Ahead Of The Top Cryptos In Terms Of Volume
If you are like most cryptocurrency investors, you likely assumed Bitcoin and Ethereum are the top cryptocurrencies in terms of adjusted transaction volume. However, the surprising truth is that these major cryptocurrencies have been dethroned in the context of transaction volume by none other than Cardano. Here is a quick look at the rise of Cardano in regard to adjusted transaction volume.
Cardano's Ascension To The Top
Messario, a cryptocurrency tracking service, recently reported Cardano has jumped ahead of Bitcoin and Ethereum in terms of volume along the blockchain. The tracking specialist tabulated adjusted transaction chain volume and determined Cardano increased by a whopping $68 billion. In contrast, Ethereum and Bitcoin have a mere $8 billion in aggregate adjusted transaction volume.
Why Adjusted Transaction Volume Is Meaningful
The often-referenced metric of adjusted cryptocurrency transaction volume reveals data relating to informational transactions as opposed to chains that are based on regular volume. The metric provides cryptocurrency investors and users with valuable insight as it pertains to transactions that are account-based. When it comes to regular cryptocurrency transaction volume, some question the metric's value as it has the potential to be altered by UTXO transactions. Ethereum and Bitcoin have nearly two times as much volume in unison in terms of regular transaction volume.
Though Cardano is the top dog in the context of total volume as measured by Messari, it must be noted data stemming from CoinMarketCap indicates the cryptocurrency is not the leader in terms of aggregate volume. Cardano has a volume of $931 million.
Why Has Cardano's Volume Substantially Increased?
The considerable rise in Cardano volume is likely the result of heightened popularity of the cryptocurrency's decentralized finance (DeFi) solutions. The aggregate value of money within the contract jumped more than 10% after Minswap became available.
Cardano's total value locked metric, commonly referred to with the acronym of TVL, stayed in a significant uptrend dating back to mid-March. Since this point, Cardano has increased by nearly 10% of its total value, breaking through resistance in the short-term and ultimately providing crypto investors with reason for a bullish outlook.
Cardano Maintains Pace With The Overarching Crypto Industry
Those who pay close attention to Cardano's mission and roadmap for success are aware that the cryptocurrency might have its burning mechanism on the network. If this feat is accomplished, it will make the same impact on the cryptocurrency as it made on the Ethereum network.
Though Bitcoin and Ethereum receive much more attention from the mainstream media than Cardano, Cardano is clearly gaining ground in the context of important metrics as noted above. Cardano certainly falls short when compared to other cryptos such as Solana and Ethereum in the context of TVL. However, Cardano has the potential to release smart contract technology to support the ongoing development of chain-based solutions such as SundaeSwap.
Can Cardano Maintain Its Momentum?
If Cardano maintains its current trajectory, it has the potential to eventually surpass Ethereum and possibly even Bitcoin in additional metrics. There is a good argument to be made that the battle of public acknowledgment is more important than any other challenge as Cardano is still relatively unknown, especially when juxtaposed with the likes of Bitcoin. Stay tuned as Cardano has the potential to soar to new heights in the weeks, month and year head.