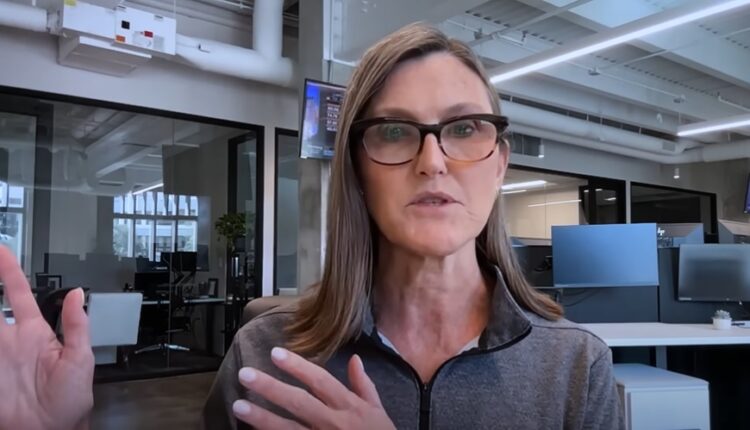 Cathie Wood Reiterates Bitcoin Will Act As Safe Haven Asset In Ongoing Bank Crisis
ARK Invest CEO, Cathie Wood, has made fresh proclamations that Bitcoin price could see significant price gains amid the ongoing financial crisis that has caused a loss of trust in traditional banks. In a video posted on ARK Invest's official YouTube account, Wood reviewed the current situation facing banks in the US and Europe, reiterating her belief that this will attract more investors to the Bitcoin market. She believes that investors will be motivated by the properties of the digital currency as a store of value.
Wood's statements are in line with what she has said previously other occasions. For instance, in a recent interview with Bloomberg, she stated that Bitcoin will gain much more attention among institutional investors, who will view it as a diversification opportunity, much like they did with real estate in the 1970s.
One of the main properties of Bitcoin that Wood emphasizes is its scarcity, as there will only be a limited number of units available on the market due to the finite nature of mining. This, coupled with growing demand, could lead to a significant increase in price.
Bitcoin is a store of value and an investment. Limited to 21 million units, so right now the inflation rate is 1.8% per year, that's what is being mined. In a couple of years that will halve to less than 1% and keep halving until you get to that 21 million…

We are at 19 million units right now. So to see [Bitcoin] go from $19,000 to [almost $29,000] in the span of a couple of weeks, that's proof positive that people believe it's a store of value, that developers, coders, programmers who have built in this mathematical measure are not going to change it.
Wood's enthusiasm for Bitcoin has made her a popular figure in the cryptocurrency community. She has projected that the digital currency could reach over $1,500,000 per unit by 2030. While some view this prediction as valid, others see it as overly ambitious.
Despite high expectations for the digital currency, regulatory challenges in the US remain a concern. The recent lawsuit by the US Commodity Futures Trading Commission against Binance and its CEO, Changpeng Zhao, has negatively impacted the price of Bitcoin and other digital currencies.
Furthermore, the Securities and Exchange Commission's (SEC) made significant ripples on the regulatory side, most recently serving a Wells notice to Coinbase which sent shockwaves across the cryptocurrency industry, with experts expressing concerns over the regulator's approach to regulating the market.
It remains to be seen how the regulatory scenario will evolve and how the current banking situation will play out. Nonetheless, Cathie Wood's belief in Bitcoin's potential as a store of value, combined with its scarcity and growing demand, could see her ambitious prognostications come true in due course.