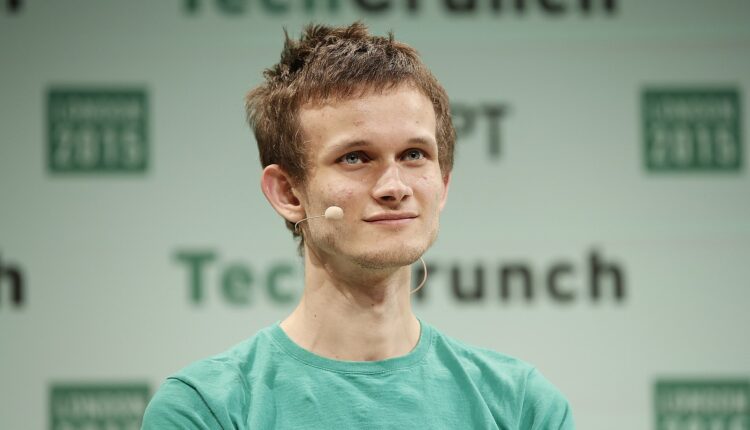 Co-Founder of Ethereum Comments on Bored Ape Yacht Club NFTs
Vitalik Buterin, the co-founder of Ethereum, is in the news again.  This time, Buterin is making waves for controversial comments pertaining to Bored Ape Yacht Club NFTs.  The Vitalik Buterin Bored Ape comments have the potential to alter the value of the NFTs moving forward.  Let's take a closer look at what the substance of the Vitalik Buterin Bored Ape comments and delve into their meaning in the context of crypto and NFT investing.
Buterin's Take on Bored Ape NFTs
Buterin is concerned that those who are new to the cryptocurrency industry will assume the sector provides an opportunity to make quick cash with a "flashy display" as he describes it. To be more specific, the Vitalik Buterin Bored Ape comments centered on newbie NFT enthusiasts taking inspiration from the popular NFT collection and attempting to replicate it on their own.
The Canadian-Russian programmer also commented on impulse investing, crypto's rapid expansion of wealth and the hike in industry transaction fees. The comments were made during a recent interview with Time. Buterin was the Time magazine cover boy earlier this month. The popular magazine described Buterin as the "Prince of Crypto" yet Buterin doesn't seem nearly as bullish on NFTs as he is on crypto.
The programmer's hour-plus interview with Time revealed he believes the Bored Ape Yacht Club NFTs have emerged as a status symbol for the wealthy. As an example, celebrities ranging from Elon Musk to Mark Cuban, Jimmy Fallon, Step Curry and rapper Eminem have nabbed their own Bored Ape NFTs.
Buterin's Vision for the Future
Buterin's interview with Time also touched on his expectations for the future of cryptocurrency including the Ethereum network. Buterin envisions the network and its use cases serving as a catalyst for socio-political experiments, progress in the context of urban planning, more equitable voting systems and public works projects.
Buterin also touched on how crypto might be used for a UBI program. UBI is an acronym that stands for universal basic income. Buterin contrasted this utilitarian vision with the rise of the Bored Ape Yacht Club NFT elite who are more focused on fancy cars and other symbols of wealth.
Buterin is Serious About Crypto
In what might be the most interesting segment of the Time interview, Buterin delved deep into what he believes is the underlying purpose of the cryptocurrency industry. Buterin insists crypto is not about fun and games. Rather, the focus of crypto is technological innovation and decentralizing the financial industry. He hopes NFTs will serves as legitimate value stores across posterity rather than further stratify social class divisions.
Buterin's Vision for Crypto's Future
Buterin ended the interview stating that he would like to be less neutral and that much bolder in the year ahead. He even went as far as stating he would prefer that his Ethereum cryptocurrency end up offending some individuals than become something that does not stand for anything important.
Buterin has already made progress in his attempt to make crypto utilitarian, donating millions of dollars earned from the rise of Ethereum to assist Ukraine's attempt to prevail against the ongoing Russian invasion. Though there is certainly a role for Bored Apes and other visually striking NFTs to play in this emerging space, cartoonish figures are clearly only one part of the overarching NFT and crypto picture.