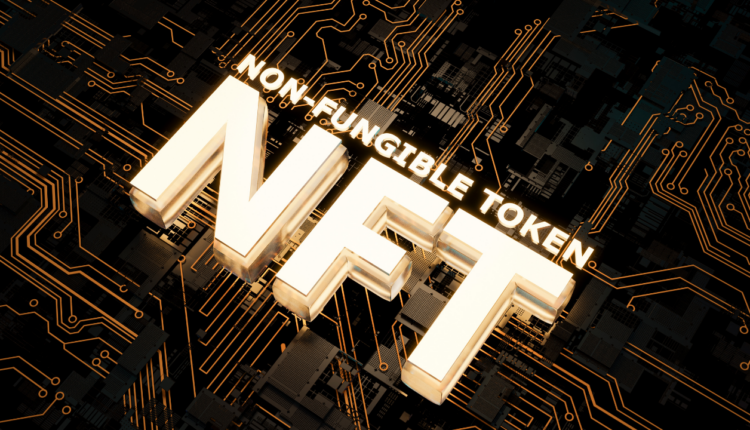 Coinbase Is Launching Its Own NFT Marketplace
It won't be long until a Coinbase NFT marketplace is available to NFT enthusiasts and investors.  The Coinbase NFT marketplace is currently in a trial version.  The beta form of the Coinbase NFT marketplace debuted on Wednesday, providing hope that the cryptocurrency exchange will continue to grow after failing to impress investors after going Public.
Coinbase NFT Marketplace Details
Cryptocurrency investors should be aware that they have the opportunity to own a piece of Coinbase in the form of the company's publicly traded stock.  Coinbase is traded with the symbol of COIN.  Though Coinbase has lost about half of its value since going public, there is hope in the form of the Coinbase NFT marketplace.  The marketplace has the potential to diversify Coinbase revenue and make its business that much more predictable in a financial sense.
Coinbase's social marketplace for NFT trading sets the stage for NFT enthusiasts to trade, comment and like images. In other words, the Coinbase NFT marketplace is analogous to Instagram, with NFTs replacing selfies. It must be noted Coinbase's NFT marketplace is not the only player in this space. FTX, Binance and several other industry power players have launched NFT marketplaces. Furthermore, NFT sales on OpenSea have declined more than 60% across the previous month, meaning the digital forms of value are losing momentum.
Why Coinbase Is Expanding Its Revenue Streams
Coinbase is banking on its new NFT marketplace as a revenue driver after minimizing its dependency on trading fees. Trading fees are flexible as they have the potential to significantly change based on retail traders' whims. Plenty of retail traders have refrained from entering the crypto and NFT space after both segments declined in popularity and value throughout 2022.
It must be noted that at the end of 2021, more than 80% of the company's revenue stemmed from trading fees. However, Coinbase has nearly 90 million users to promote its NFT marketplace to. The question is whether Coinbase will make a timely and profitable transition to NFTs without stumbling along the way. Aside from the fact that there is stiff competition, some question whether NFTs will remain anywhere near as popular as they were in 2021.
Coinbase Has The Potential To Return Its IPO Price 
Though Coinbase is not as promising as it was when it first became publicly traded, its net revenue jumped in excess of 500% in 2021 alone. If Coinbase can weather the current storm of increased competition from the likes of Robinhood and other cryptocurrency exchanges while adding revenue through its NFT marketplace, it might bounce back in the year ahead.
Furthermore, the company's CEO, Brian Armstrong, recently noted it will expand to India.  Though payment processing in India has had some initial setbacks, the company's foray into the populous country is certainly a long-term boon to the bottom line.  It will be interesting to see if Bitcoin can untether itself from Bitcoin.  Coinbase's stock has moved in accordance with the price of Bitcoin after going public.  
Only time will tell if Coinbase is capable of generating a significant amount of revenue outside of cryptocurrency trading.  If NFT interest rebounds and Coinbase continues to add revenue streams, the company has significant growth potential in 2022 and beyond.  However, prospective Coinbase investors should be aware that the company recently sent a letter to shareholders stating it might reduce the pace of its investments if it suffers a significant reduction in sales, ensuring losses do not move beyond the important psychological benchmark of $500 million for the year.