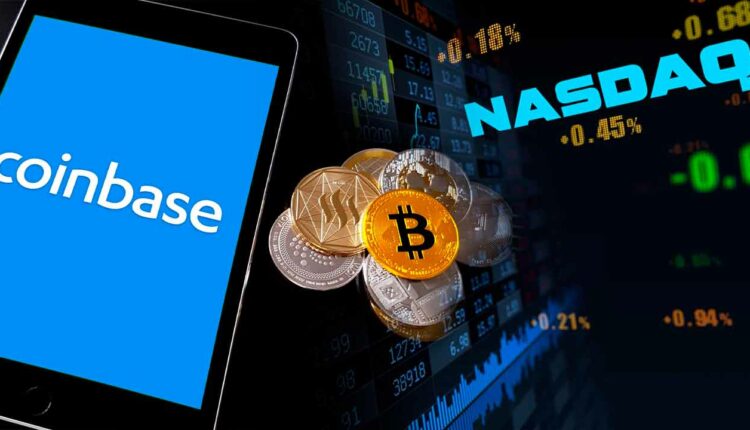 Coinbase Slides After Crypto Declines
Coinbase (COIN) is down 12% on the day as a result of the massive selloff in cryptocurrencies. Though the likes of ARK Investing's Cathie Wood have doubled down on Coinbase in recent months, it appears as though holders of this publicly listed exchange will have to wait a bit longer to realize expected returns. All in all, the across-the-board crypto decline has wiped out nearly $1.5 trillion of value since its height. Here's a quick look at the rapid decline of cryptocurrency to start the new year.
Coinbase Is Down 25% In Two Days
Rewind to Friday and Coinbase declined 13% in a single day of trading. Add in today's 12% decline and you have a 25% drop-off in merely two days. All in all, Coinbase has lost nearly 30% of its value dating back to Thursday. It is worth noting Coinbase originally began trading at $250 per share. The stock made its debut in April of '21.
Coinbase appears to be diversifying its operations. The company is considering the launch of a novel NFT marketplace where those interested in digital art can buy, trade and sell unique creations. However, the company's bread and butter is its cryptocurrency exchange.
The industry-wide crypto selloff has made Coinbase a laggard for much of its existence as a publicly traded company. As an example, Bitcoin suffered a whopping 20% decline last week, dropping down to $33,000. This is the same price point where the cryptocurrency traded one year ago. Ethereum also dropped 30%, slipping to $2,270. Add in the fact that Dogecoin is down 27% from its price point merely one week ago and it is safe to say the crypto space is officially in bear territory.
Why Is Crypto Declining?
News leaked out of Russia last week that Putin and his minions will soon ban cryptocurrency throughout the entirety of the totalitarian country. The same is true in China where the country's authoritarian government put the kibosh on cryptocurrencies one year ago. Russia has even gone as far as banning the mining of all forms of crypto within the country's boundaries. This news is significant as Russia once served as a hotbed for cryptocurrency mining. Investors responded accordingly by pulling money out of cryptocurrencies as well as crypto-related stocks such as Coinbase.
Crypto Isn't The Only Bear Market
Though crypto is clearly on the decline, the same can be said of the stock market. Most stocks have slid in recent weeks. In particular, the NASDAQ has entered correction territory. The market's decline stems from the United States Federal Reserve indicating it will hike interest rates amidst escalating inflation. The prospect of higher interest rates has spurred investors to dump stocks as well as cryptocurrencies.
Coinbase has been victimized by the crypto decline as it is nearly completely dependent on the health of cryptocurrencies such as Bitcoin. Though it is possible Coinbase will eventually add NFTs to its revenue stream, the company is currently a one-trick pony as a crypto trading specialist. However, Coinbase is not alone. Robinhood operates a limited cryptocurrency trading service in addition to its stock trading platform has also suffered a 15% drop-off in the prior week. The company will soon test its new cryptocurrency wallet. It is quite shocking that Robinhood has lost nearly two-thirds of its value since going public last summer.