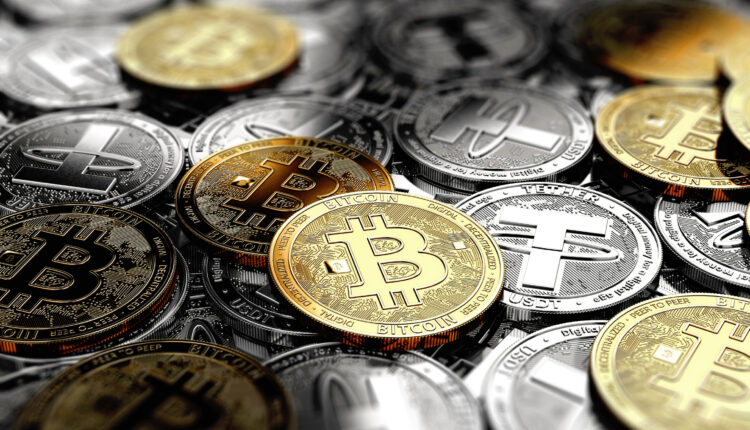 Coinbase Stock Moves Higher Despite Bitcoin's Fall
Bitcoin tumbled to start the year yet the downward movement hasn't hurt Coinbase (COIN) nearly as much as some anticipated.  The crypto slide is worsening as the new year gets underway yet that doesn't mean investors should be bearish on Coinbase.  Coinbase, one of the top picks of investing guru Cathie Wood, moved upward in premarket trading on Thursday.  Coinbase had dropped more than 7% in the previous trading session in response to Bitcoin's decline after the release of the Federal Reserve meeting minutes.  
Coinbase Bulls Are Making Their Voices Heard
Bank of America's Global Research analysts are making it clear that they see a bullish future for Coinbase. These analysts raised their rating on the stock from Neutral to Buy. However, the bullish outlook did not help buoy other crypto holdings as Bitcoin and Marathon Digital declined during a sector-wide selloff.
Marathon Digital (MARA) dropped in early trading on Thursday following a dramatic 13% decline on Wednesday. Furthermore, industry players such as Riot Blockchain (RIOT) dropped in early trading on Thursday. Riot was down nearly 2% in early trading after dropping 12% the prior day. It is also worth noting MicroStrategy (MSTR) dropped slightly more than 1% in early trading after suffering a nearly 8% decline in the prior session.
Bitcoin's Decline Is Notable
All in all, Bitcoin slid nearly 7.5% across the prior 24 hours. The popular crypto's price at the time of this publication was $43,035. The drop-off aligns with the tech sector's overarching downturn. Bitcoin, cryptocurrencies as a whole and the tech sector all declined in response to the declaration from Fed officials that inflation along with difficult labor conditions have the potential to spur an interest rate hike sooner than previously expected.
Though the year is less than a week long, Bitcoin has declined slightly more than 7% in '22. Bitcoin's tumble is another indication the alternative currency is functioning similar to a tech tock as opposed to a value store. It is worth noting the Nasdaq, an index laden with tech stocks of all varieties, also suffered a significant setback on Wednesday, dropping slightly more than 3%. It was the index's largest single day decline since February.
Is Crypto The New Gold?
The pressing question is whether Bitcoin, other cryptocurrencies and Coinbase will prove analogous to gold. Analysts at Goldman Sachs insist Bitcoin has the potential to move beyond six figures if investors determine it is the equivalent of digital gold.
Bank of America's upgrade of Coinbase makes it clear the stock is viewed in a bullish light yet it must be noted the bank did not alter its price target, leaving it at $340. The bank believes the heightened revenue streams have the potential to spur additional buying interest, specifically signaling out institutional investors.
The upgrade is the result of additional signs of Coinbase revenue diversification that extend beyond retail crypto trading. This trend has the potential to hasten as the new year plays out. Bank of America's brass forecasts services and subscription revenue will jump to 16% of Coinbase's aggregate revenue in '23. The revenue from those sectors was a mere 12% in '21.
The increase in revenue is likely to result from offerings including decentralized financial products, the company's NFT platform, earn campaign and staking. It is also possible the scaling of alternative revenue streams will spur additional interest in Coinbase from some of the top institutional investors.