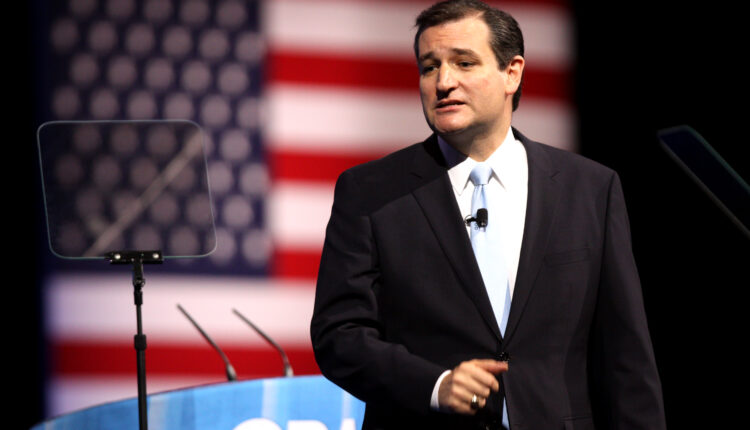 Cruz Pounces On Warren And Trudeau For Bitcoin Opposition
Texas Senator Ted Cruz is receiving plenty of mainstream media attention for going on the offensive against Senator Elizabeth Warren and Canadian Prime Minister Justin Trudeau.  The politicians in Cruz's crosshairs oppose Bitcoin, likely because it is a component of the decentralized finance movement in which the federal government, Federal Reserve and alleged global cabal of bankers can no longer control economic activity.  Cruz's comments highlight how Bitcoin and other cryptocurrencies cannot be controlled by third parties, meaning they cannot be manipulated by supposed authoritarians such as Trudeau and Warren.
Does The Political Left Detest Bitcoin?
Cruz made his comments during the Freedom Convoy protest in Canada. The Senator went to great lengths to focus on the fact that Bitcoin and other cryptocurrencies are censorship-proof. Cruz's comments echoed those he made during the Conservative Political Action Conference (CPAC) event this past winter.
Cruz is making no secret of the fact that he is bullish on crypto as it is decentralized. In contrast the United States dollar and other traditional currencies are centrally controlled by the Federal Reserve. The question begs: does the political left of the United States and Canada hate crypto as they can't control it? If you ask Cruz, the answer appears to be a resounding "Yes!"
Cruz Is Becoming The Political Face Of Crypto
Cruz even expanded his wrath to the Chinese Communist Party, taking aim at everyone left of the political center in a no holds barred attack for the ages. Cruz harped on how the political left frowns on crypto as it does not empower their party to hamper individual financial freedom. Cruz also highlighted the Ontario Supreme Court's demand that Nunchuk Bitcoin wallets be frozen and information pertaining to digital assets be transmitted to protestors gathered to voice their displeasure against vaccines. The Senator noted how Justin Trudeau seized truckers' assets after they protested the country's vaccine mandate.
Canadian judges even went as far as permitting the attempt to seize crypto provided to the protesting truckers. Cruz then read Nunchuk's response to the government of Canada in which the group noted that it is not possible to freeze digital accounts simply because crypto is decentralized. Nunchuk does not collect identifying information from users aside from their email addresses. In fact, there are no privacy or authorization keys, meaning crypto accounts cannot be frozen.
In other words, crypto's inherent advantages make it that much more appealing to individuals and businesses looking to escape the government's control. This fact alone should make cryptocurrency investors that much more bullish on the alternative value stores.
Cruz's Attack on Warren Is Justified
Cruz seized the opportunity to blast Elizabeth Warren as she has been staunchly against the alternative digital value stores form their inception. Earlier this month, Warren announced legislation that would block crypto businesses from engaging in transactions with companies that had been sanctioned. However, some Democratic lawmakers have not provided Warren with as much support as she anticipated. As noted by Democrat Representative Ritchie Torres from New York noted in a recent interview, the decentralization of crypto ultimately makes it that much more progressive, meaning Warren isn't nearly as progressive as she claims.
The seemingly unstoppable momentum of crypto should propel Cruz to new political heights and might even become Warren's undoing. Crypto will likely become even more of a divisive issue in the months and years ahead as the digital currency saturates the mainstream all the more.