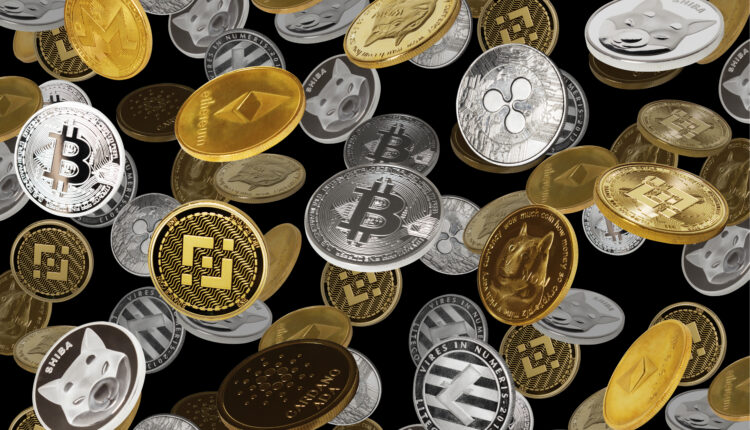 Cryptocurrencies That Have The Potential to Unseat Bitcoin In '22
Though Bitcoin holders do not want to ponder the prospect of their beloved cryptocurrency being dethroned in the year ahead or after '22, it could happen.  Bitcoin holders might decide to take profit off the table and transition it to other cryptocurrencies as '22 unfolds.  There is also the potential for competing cryptocurrencies to surpass Bitcoin in terms of speed, security, market capitalization and other merits.  Here's a quick look at five intriguing cryptocurrencies with the potential to steal the crown from Bitcoin in the year ahead.
1. Litecoin
Litecoin is viewed in the same light as Bitcoin. Each of these cryptocurrencies functions in the same way yet there are some unique qualities to Litecoin that give it inherent appeal. The Litecoin system functions nearly five times faster than that of Bitcoin. Litecoin confirms transaction legitimacy more efficiently than other coins. Furthermore, Litecoin has a cap of 84 million coins. Bitcoin has a 21 million coin cap.
2. Cardano
Cardano has excelled across the prior year. This cryptocurrency is designed to fix problems encountered by Bitcoin and Ethereum. The hope is that the crypto will use the blockchain to overcome real-world issues while simultaneously advancing its development efforts with an approach highlighted by in-depth research. Add in the fact that this crypto has a comparably sustainable algorithm and there is even more reason to use it.
3. Ethereum
This one should come as no surprise. Ethereum is the world's second-largest digital currency in terms of market capitalization. As a result, it makes sense for analysts and investors to predict it will dethrone Bitcoin in the years ahead. Ethereum is unique in that it was the initial crypto to provide smart contracts. Such contracts are now used for significant industry developments including NFTs and DeFi tools.
4. Dogecoin
Dogecoin has made waves throughout the internet, largely because it is championed by Elon Musk and several prominent Twitter users. Dogecoin began as a meme coin and has since gone mainstream. Musk has stated his electronic vehicle business, Tesla, will accept Dogecoin as a form of payment in addition to Bitcoin and traditional currency. So don't assume Dogecoin will fade into the abyss simply because it originated as a funny meme coin. When power brokers such as Musk are backing Dogecoin, there is good reason to back the cryptocurrency.
Dogecoin is a lightweight crypto in terms of market capitalization. However, the ever-growing pool of Dogecoin backers are helping to make the coin that much more popular. In short, Dogecoin has the potential to rapidly grow in the years ahead.
5. Algorand
Algorand is a relatively new entrant into the crypto space yet it is certainly deserving of your attention. If you are interested in crypto or already own crypto, you will recognize Algorand's inherent appeal. Algorand is a crypto superstar in the making as it provides comparably fast transaction speeds.
Furthermore, the Algorand blockchain has made it clear it can process in excess of 1,000 transactions every single second. These 1,000+ transactions can be completed in a mere five seconds or less. The bottom line is Algorand is a highly efficient cryptocurrency that will undoubtedly generate interest from investors moving forward in the years ahead.