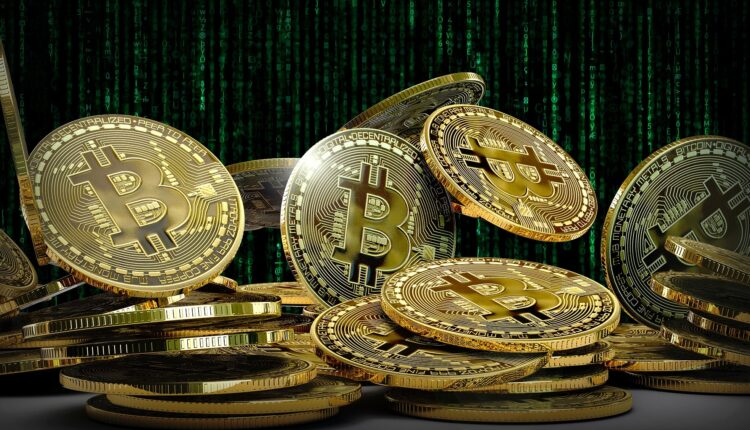 Debate Continues On Whether Bitcoin Is A Suitable Hedge For Hyperinflation
Bitcoin, the world's first decentralized digital currency, has been gaining traction in recent years as a potential hedge against hyperinflation in fiat currencies. As the world's reserve currency, the U.S. dollar has been the subject of much debate regarding its stability and potential vulnerability to hyperinflation.
As Coindesk explains, Twitter was ablaze with reactions to former Coinbase Chief Technology Officer Balaji Srinivasan accepting a bet proposed by James Medlock that, due to hyperinflation in the United States, a single bitcoin would be worth $1 million in just 90 days.
This prompted CoinDesk Chief Content Officer Michael J. Casey to discuss the future of bitcoin on the publication's All About Bitcoin podcast. The discussion is an extension of Bitcoin suitability as an inflation hedge that has been raging ever since Satoshi Nakamoto first developed this novel form of currency.
In general, many proponents of Bitcoin argue that the cryptocurrency's finite supply and decentralized nature make it a viable alternative to traditional currencies, while others remain skeptical of its ability to serve as a hedge against inflation.
The U.S. dollar has been the world's reserve currency since the end of World War II, and its stability has been a cornerstone of the global financial system. However, the Federal Reserve has increased the money supply dramatically in recent years to stimulate the economy, leading some to worry about the potential for inflation.
The COVID-19 pandemic has also put pressure on the economy, causing Federal Reserve to again begin increasing its balance sheet after a brief period of quantitative tightening. This, in response to consumers pulling their money out of the banking system to the tune of $475 billion last week alone. According to the Fed's updated balance sheet, approximately two-thirds of the Fed's quantitative tightening program—a program designed to reduce its balance sheet which was a year in the making—has been reversed.
The overarching fear among many analysts is that with bond market inversion signaling the economy is headed into recession, and with the Fed Funds rate a five percent, the Federal Reserve will soon be forced to enact another round of quantitative easing. Net interest payments on the debt are estimated to total $395.5 billion this fiscal year, or 6.8% of all federal outlays, according to the Office of Management and Budget. And this total is rising.
Quantitative easing (QE) is a monetary policy tool used by central banks to increase the money supply and encourage lending and investment. It involves the purchase of government securities or other assets by the central bank, which injects money into the economy and increases the amount of credit available to banks and other financial institutions.
Hyperflation And Bitcoin Debate
As mentioned off the top, the debate about whether Bitcoin can mitigate the effects of hyperinflation is a conversation that will continue to gain traction over time. This is due to fears that the money supply is again headed for a dramatic increase, due to the recent banking crisis which may require a massive influx or capital, upcoming recession support spending, higher interest payment of federal debt, and more.
Hyperinflation is a situation in which a country experiences a rapid and out-of-control increase in prices, often resulting in the collapse of its currency. It is usually caused by an excessive increase in the money supply, which reduces the currency's purchasing power. This scenario is not hypothetical, as history has seen several instances of hyperinflation.
For example, Germany's hyperinflation in the 1920s resulted in people burning money for fuel and using it as wallpaper, while Zimbabwe's hyperinflation in the 2000s led to people using billion-dollar notes as napkins.
Bitcoin, on the other hand, has a finite supply of 21 million coins, with approximately 18.6 million already in circulation. This means that the supply of Bitcoin is limited and cannot be increased, theoretically making it immune to the effects of inflation caused by an increase in the money supply.
In addition, Bitcoin is decentralized, meaning that it is not controlled by any central authority, government, or financial institution. This makes it less vulnerable to the effects of political instability, such as hyperinflation caused by government mismanagement of the economy.
The Case Against Bitcoin As A Suitable (Hyper)Inflation Hedge
Some critics argue that Bitcoin is not a viable alternative to fiat currencies, including the U.S. dollar. They point out that Bitcoin's price is highly volatile, with wild swings in value that make it difficult to use as a stable store of value. In addition, Bitcoin is not widely accepted as a means of payment, with only a small percentage of businesses accepting it as a form of payment. This limits its usefulness as a currency and makes it more difficult for individuals to use it as a hedge against inflation.
Another issue with Bitcoin as a hedge against hyperinflation is its lack of intrinsic value. While traditional currencies such as the U.S. dollar are backed by the government and have a certain amount of value due to their widespread acceptance, Bitcoin's value is based solely on market demand. This makes it more vulnerable to market forces and less reliable as a long-term store of value.
It is worth noting in any conversation about Bitcoin vs. hyperinflation that its finite money supply does not guarantee that it will be a suitable inflation hedge. If governments are able to corral the gateways in which Bitcoin can be spent, acquired or transacted on, it is possible that transaction volume will never reach a critical mass to become a widescale alternative form of currency.
Despite these criticisms, many Bitcoin believers continue to purchase the cryptocurrency as a potential hedge against hyperinflation. Its decentralized nature and finite supply make it an attractive alternative to fiat currencies that are subject to political and economic instability. In addition, the increasing adoption of Bitcoin by businesses and individuals is making it more mainstream, which could further increase its value over time.
Given Bitcoin's recent performance in the face of the U.S. banking calamity, there may be more believers than detractors give credit for.