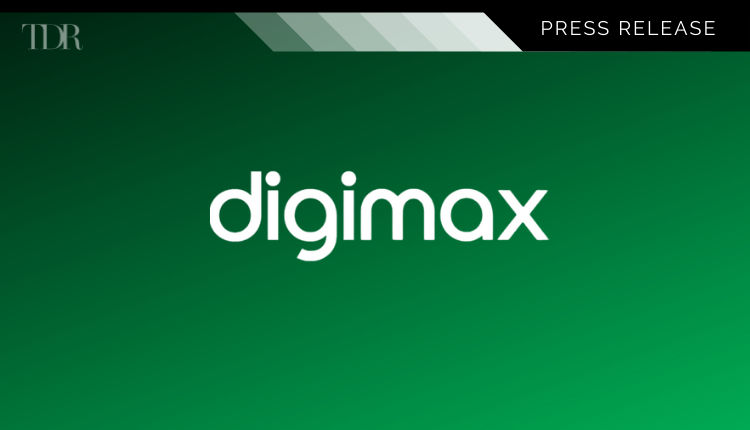 DigiCrypts Blockchain Solutions Changes Name to DigiMax Global Inc
NEW WEBSITE AND INVESTOR PRESENTATION UNVEILED
DigiCrypts Blockchain Solutions Inc. (CNSX:DIGI) (OTCMKTS: DBKSF) is pleased to announce it has been undergoing a brand upgrade process and effective today it has officially changed its name to "DigiMax Global Inc." The company will continue to trade under the symbols "DIGI" and "DBKSF" but the DigiCrypts name will be retired.
The new branding seeks to be more informative and more consistent across the different DigiMax platforms to demonstrate the organization's commitment to leadership and innovation in disruptive technology and initiates a new chapter of communication for the company. The new branding will better align with the company's mission to accelerate the adoption of disruptive Artificial Intelligence and Cryptocurrency technology solutions for companies and individuals.
The DigiMax name has continually evolved from one of our tradenames to become the name our company has been known for, so we wanted to make this official, and to remove the confusion that we know the multiple names can cause.

DigiMax Co-Founder and CEO Chris Carl
Coinciding with the name change, DigiMax Global is pleased to announce that it has today launched an updated corporate website. With more seamless navigation, the new website highlights the most important aspects of the company including: our Projected Personality Interpreter Solution "PPI"; our predictive price indicator Cryptodivine.ai; and our financial and predictive services. DigiMax has also provided an updated Corporate Investor deck available for download for investors interested in learning more about the company and its future plans.
To read the original press release in its entirety, click here.