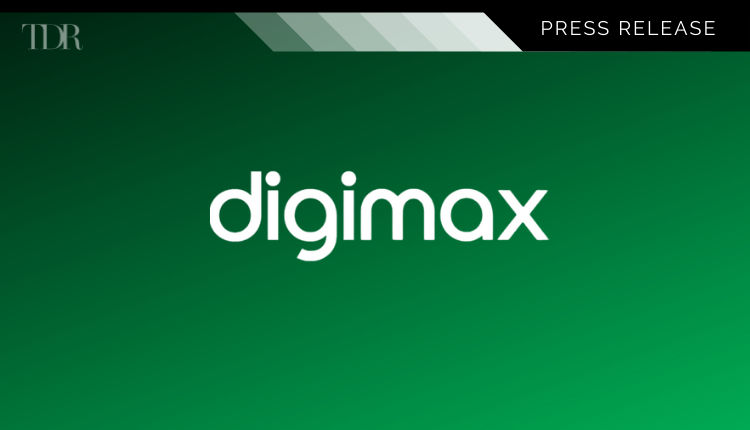 DigiMax Adds New "Trend Watch" Feature to CryptoHawk for Ten New Crypto Currencies
Bi-Weekly Webinars Starting for CryptoHawk Subscribers
DigiMax Global Inc. (CNSX: DIGI) (OTCMKTS: DBKSF), a company that provides artificial intelligence ("AI") and cryptocurrency technology solutions, is pleased to announce that it has launched the second of three trading AI evaluation tools that will ultimately be included in the CryptoHawk application.
The three tools include:
"Trend Change Indications" that may be sent via text or email to subscribers
"Trend Watch" of a broader portfolio of crypto currencies
"Alt-Coin Radar" which will share smaller cap coins that CryptoHawk AI perceives as having growing momentum, which may be poised for significant price increases (coming soon).
Trend Watch is a significant and useful addition to CryptoHawk as it uses AI to look ahead approximately one-to-two weeks to determine which currencies are set up for substantial up or down moves in price. While determinate signals are not sent directly to users, Trend Watch is useful to generate new trade ideas or to corroborate trades that a subscriber may already be considering.
Trend Watch uses complimentary AI and the Trend Change Indicators to predict one-to-two-week target prices. While a target price is shown for each of the crypto currencies listed, these targets are further broken down into three levels of confidence including:
HIGH – Indicating Trend Watch believes it is a good time to enter a new position.
Buy if UP trend, short if DOWN trend.
NEUTRAL – When a trend is indicated as neutral, Trend Watch believes it is likely not the best time to enter a new position.
Watch for change to a High Confidence or a change of Trend.
CAUTIOUS – Trend Watch believes it is time to watch closely either for exiting the position if you are in, or
Get ready to enter a new position when a trend-change occurs.
The Trend Watch system draws from comprehensive data sources to create its price target and trend indication on either an hourly or 5-minute interval depending on how closely it perceives a trend change as likely to occur. The Confidence rating is further established based on the likelihood that the trend price will be achieved rapidly and has substantial room to move.
If the trend appears poised for a substantial and rapid move, the AI assigns a HIGH confidence level but if the trend is maturing and has less room to move, a CAUTIOUS confidence level will be assigned.
The Trend Watch tool will be available to all subscribers for the next 15 days after which the tool will be available only to Advanced subscribers. Investors newly exploring the CryptoHawk system will also have access to the Trend Watch during their free trial period.
Trend Watch is an exciting addition to the growing suite of tools available to CryptoHawk subscribers. For investors looking to have a strong exposure to crypto currencies in their portfolio, but who do not want to be trading every hour or every day, this is an excellent way to still be able to capture volatility and to profit from holding and trading crypto currencies.

DigiMax Chief Technology Officer, Thierry Hubert
DigiMax is also pleased to announce that it will be hosting bi-weekly webinars for its subscribers to create a live forum with CEO Chris Carl, chief trading consultant Damon Stone, and occasionally featured guests. These webinars will provide a hands-on opportunity for all subscribers to learn how to better integrate all the tools CryptoHawk provides, to share successes and challenges, and to gain better overall insight into the tremendous power of the system.
"We are seeing some of our subscribers experience explosive returns with CryptoHawk while others have been more moderate," says CEO Chris Carl. "By inviting all of our subscribers to these interactive webinars, we hope to get all of our subscribers enjoying the same returns as our best performers."
CryptoHawk is an AI-driven, price trend prediction tool that can be used by any investor to maximize their digital trading profits. It continues to deliver hourly price-trend prediction indicators to help subscribers interested in trading Bitcoin or Ethereum, and now provides overall trend guidance for a broader portfolio of crypto currencies. The CryptoHawk tool is unique as it uses AI and machine learning to capture profit from the volatility of crypto currencies, rather than incur the risk of buy-and-hold investments. As previously announced by the Company, the combined June-July 2021 period saw CryptoHawk trading signals generating returns of +44.9% for Bitcoin and +22.1% for Ethereum before trading commissions. During that same period Bitcoin had a net change of +5.1% while Ethereum dropped -3.6% during the period.
In both up and down markets, CryptoHawk has the potential to deliver subscribers much higher returns than a buy-and-hold strategy.
To read the original press release in its entirety click here