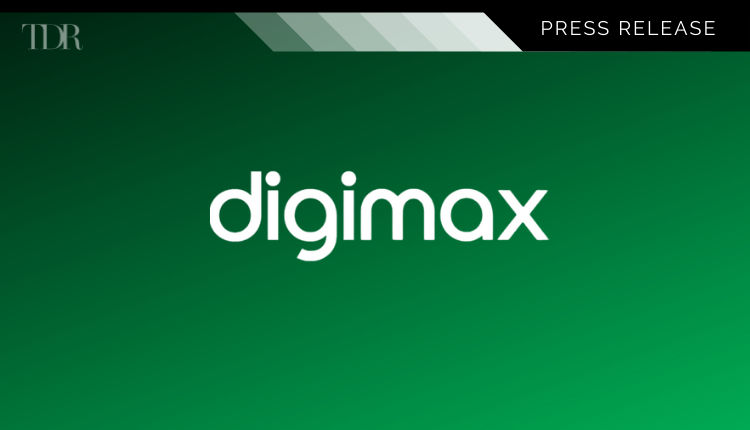 DigiMax Funds SPC Has Been Confirmed by Cayman Islands Monetary Authority
CRYPTOCURRENCY HEDGE FUND NOW OPEN TO SUBSCRIBERS
DigiMax Global Inc. (CNSX: DIGI) (OTCMKTS: DBKSF), a company that provides artificial intelligence ("AI") and cryptocurrency technology solutions, is pleased to announce that it has received confirmation from the Cayman Islands Monetary Authority ("CIMA") to operate one or more segregated funds domiciled in the Cayman Islands under registration number 1900360 (the "Fund").
As originally announced on April 19, 2021, the Fund will provide a fully systematic long/short active investment into a basket of cryptocurrencies capitalizing on crypto volatility and powered by proprietary trading algorithms. The Fund will, on a simultaneous basis with its subscribers, utilize the CryptoHawk prediction engine, to continuously spot relevant patterns, make decisions and generate accurate price trend change predictions. With this Fund, DigiMax aims to offer alternative investments to high net-worth individuals, institutions, and family offices in a bid to allow such investors to protect their investment portfolios from market volatility, while generating positive returns regardless of market sentiments and direction.
The fund is open to investors from around the world but it may not be marketed in some jurisdictions including the United States. Minimum investment size into the Fund is US$100,000.
The fund is served by a group of first-class, highly experienced third-party service providers that includes:
| | |
| --- | --- |
| Investment Manager: | Seneca House Fund Management |
| Administrator: | Sudrania Fund Services Corp. |
| Auditors: | KPMG |
| Legal Counsel: | Forbes Hare Pte. Ltd. |
| Custodian: | SFOX Inc. |
| Prime Broker: | SFOX International Ltd. |
| Depository Bank: | DMS Bank & Trust Ltd. |
"This actively managed Fund provides an excellent opportunity for larger investors to gain exposure to cryptocurrencies in their portfolios. Through the use of CryptoHawk and DigiMax artificial intelligence capabilities, investors can profit from high volatility all while reducing risk and volatility in their own portfolio." said Seneca House CEO Miltiades Caldis.
Seneca House is the registered Portfolio Manager and owns 20% of the Fund with DigiMax owning the remaining 80%. DigiMax has reserved an option for 18 months to acquire an additional 15% of the Fund for the higher of US$1 million or 2% of Assets Under Management from Seneca House.
Given the results we have seen from CryptoHawk since it was introduced on June 1, 2021, we believe this Crypto Hedge Fund will provide a perfect solution for large investors, family offices and institutions who want to have crypto holdings in their own portfolios. Many of these investors have stayed away from investing in cryptocurrencies due to their high volatility. This Fund provides the perfect solution to this quandary by capturing profits from the high volatility in both up and down momentum markets and returning a more steady, non-volatile monthly return to investors.

DigiMax CEO Chris Carl
To read the original press release in its entirety click here