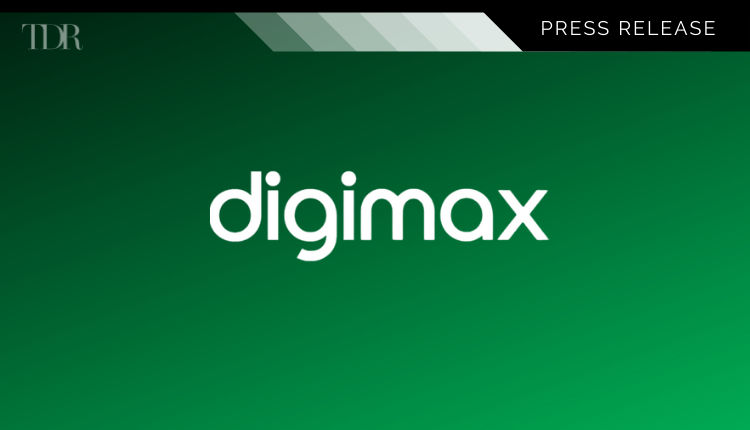 DigiMax Signs LOI to Launch Global Crypto Currency Hedge Fund
Company to fast track the launch of crypto fund through acquisition of fund registered, but not used, in Cayman Islands
DigiCrypts Blockchain Solutions Inc. o/a DigiMax Global Solutions (CNSX:DIGI) (OTCMKTS:DBKSF)a company that provides artificial intelligence and cryptocurrency technology solutions, is pleased to announce it has signed a letter of intent to acquire the rights to Barberton Funds SPC (the "Fund") from Investment Fund Manager Scotstone Group, in concert with Seneca House Fund Management (the "Acquisition").
The Fund managers plan to provide a fully systematic long/short active investment into a basket of cryptocurrencies capitalizing on crypto volatility and powered by proprietary trading algorithms. The Fund will, on a simultaneous basis with its subscribers, utilize the CryptoDivine.ai prediction engine, and data science team to continuously spot relevant patterns, make decisions and generate accurate price trend change predictions. With this Fund, DigiMax aims to offer alternative investments to high net-worth individuals and institutions, in a bid to allow them to protect their investment portfolios from market uncertainty, while generating positive returns regardless of market sentiments.
DigiMax believes there will be very little cannibalization of its growing CryptoDivine subscriber base as most of the subscriber's trade amounts below the minimum investment threshold of the Fund. Existing subscribers will gain more value however, by being able to share in select exclusive market intelligence and more advanced strategies continually being introduced to subscribers.
The Fund is led by a proven and experienced investment and fund management team and has all of the key third-party service providers in place, or about to be in put in place, including a Compliance Officer, Corporate Secretary, Administrator, Designated Person, Cayman Bank, Cayman-based counsel, Directors and executives.
This transaction is the result of a tremendous effort undertaken by our team in partnership with Seneca House and the Scotstone Group over the last two quarters. This new development puts the Company in a unique situation to acquire a fully registered Fund saving the Company time and money. We are proud to welcome Scotstone Group founder, and 40-year investment Fund executive, Ian Hamilton as Chair of the Fund Board of Directors.

DigiMax CEO Chris Carl
Highlights
The Fund is fully registered saving DigiMax 12 to 18 months in what a typical assembly and administration process would take to establish.
Cayman registered Seneca House Fund Management will provide portfolio management and assist in any additional legal filings and development necessary.
Digimax will sell its Exempt Market Dealer to avoid any conflicts and meet all necessary regulatory obligations.
Management fees will be designed to incentivize maximum returns with a unique 2/20/30 stratification that includes 2% for AUM, 20% for annual increases in Unit NAV and a 30% share of annual returns of more than 100%.
The Fund will require a USD $100,000 minimum investment.
The Fund is expected to be open to investors by August 2021.
"This actively managed Fund provides an excellent opportunity for larger investors to gain exposure to cryptocurrencies in their portfolios. Through the use of CryptoDivine.ai and DigiMax artificial intelligence capabilities, investors can take advantage of the high volatility all while reducing risk." said Seneca House CEO Miltiades Caldis.
Terms of Agreement
The terms of the Acquisition include a payment of approximately US$125,000 to acquire the rights to the Fund including covering both past and upcoming filing and legal fees through to the approval of an Offering Memorandum, and to cover development fees through to being able to accept investors. The Transaction is expected to close prior to April 30, 2021 and the Company plans to commence offering its units to investors by August 2021 after filing its Offering Memorandum with the Cayman Island Monetary Authority ("CIMA").
Seneca House will be the registered Portfolio Manager and will own 20% of the Fund with DigiMax owning 80%. Through this agreement, DigiMax reserves an option for 18 months to acquire an additional 15% of the Fund for the higher of US$1 million or 2% of Assets Under Management ("AUM") from Seneca House.
"We believe crypto-based Funds are gaining popularity around the world as the estimated 90% of investors who have never touched crypto-currencies are beginning to desire at least some exposure in their portfolios." said Konstantinos Pilatis, Chief Investment Officer of Seneca House. "Between DigiMax and ourselves, we believe we can grow AUM for this Fund into a substantial amount while we offer our investors an opportunity to achieve greater returns through the harnessing of the volatility of various crypto currencies."
About Scotstone Group
Established in 2006, The Scotstone Group is Cayman domiciled and provides, in both the Cayman Islands and other jurisdictions, fund management services as well as hosting facilities for funds where the fund manager does not want to own or take the day-to-day responsibilities. The Scotstone Group has assets under management of approximately $1.8 billion.
Visit their website to learn more: http://scotstoneFunds.com/
About Seneca House Fund Management
Founded in 2017, Seneca House Fund Management is regulated and authorized by CIMA to act as a fund manager in the territory, and holds a Securities Investment Business Law (SIBL) license number: 1606754. Seneca House provides fund management and portfolio manager services to other funds and has commenced its own initial algorithmic trading-based hedge fund, Seneca Hybrid Fund.
Visit their website to learn more: https://senecahousefm.com/
Sale of Exempt Market Dealer
DigiMax also announces that it has entered into an agreement with the registered salespeople working for the EMD to, subject to regulatory approval, acquire 100% of the shares of the EMD from DigiMax, plus $90,000 in cash reserves held by the EMD. Chief Executive Officer of DigiMax, Chris Carl, will not participate in this transaction and will not hold any shares in the EMD. The new owners have issued a note secured by the shares of the EMD to pay DigiMax $150,000 to be Funded and paid from 15% of gross revenues of the EMD going forward. To allow for a smooth transition, Chris Carl will remain as the interim Chief Compliance Officer ("CCO") until he is replaced by a new CCO approved by the regulator.
To view the original press release in its entirety click here