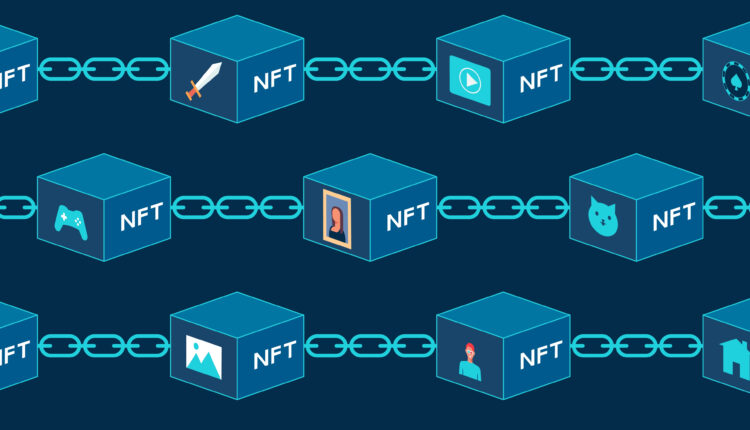 DraftKings Stock Surges As Sports Betting Brand Announces NFT Marketplace
DraftKings share prices have been on a steady run heading into the weekend, with the sports betting stock trading up 12.4% on the week as of Friday morning.
As we enter a relatively dead season in terms of the US sporting calendar, it is odd to see a stock so directly related to athletics surge at a time where one would expect traction to be slow.
So what's fueling this run? Well, it sure as hell isn't the Olympics…
DraftKings (DKNG), easily the most well-known of the publically traded sports betting stocks, announced plans this week to offer an exchange for NFTs and other forms of digital collectibles.
The plan to create an NFT marketplace saw share prices surge 6.5% Wednesday, and that upward trajectory has been maintained through today's early trading.
Non-fungible tokens have become increasingly popular with today's young adult audience, and products like NBA Top-Shot have managed to create an entire digital ecosystem based on the sporting events fans love to consume.
Part of this phenomenon can be attributed to the resurgence of the trading card fad, with the trading and selling of sports cards spurring podcasts, forums, and full-on communities.
DraftKings' Marketplace will offer digital sports collectibles that are officially licensed by Autograph, a brand co-founded by NFL GOAT Tom Brady. For those who didn't make the connection, Brady's wife Gisele Bündchen serves as a special advisor to DraftKings.
The partnership will see DraftKings host curated releases of items and play the role of a facilitator for the secondhand market for those looking to buy, swap and trade these digital collectibles.
Not familiar with Autograph? The group works with the biggest names in sports, and if Tom Brady wasn't enough to make that evident, relationships also include Derek Jeter, Naomi Osaka, Tiger Woods, and Wayne Gretzky.
As we have seen with limited release sneakers, NFTs, and other exclusives, hopefully, owners are willing to jump through numerous hoops for the mere shot of owning a rare and lucrative item.
Countless apps and subscription services have cashed in on their ability to even slightly skew the odds in a buyer's favor when trying to land a shot at a purchase.
DraftKings will require buyers and traders to all operate with a DraftKings login, giving the brand access to all sorts of valuable consumer data to later target customers in hopes of moving them to more profitable areas of their site at a later date.
Sports betting investors know that DraftKings is a sportsbook first and foremost, and while only live in 12 states, this play gives them the ability to target potential players in markets that are not yet available to iGaming operators.
The 12 states where DraftKings currently operates makes up around 25% of the US population, and this recent surge in share prices is largely in response to the strategic long game DraftKings is looking to execute with this NFT play.
I am not always a fan of the aggressive, overpriced marketing spends that the brand has become synonymous with. That being said, I love this play and feel that this outside-of-the-box thinking will further establish themselves as a betting community as opposed to just another gambling platform.