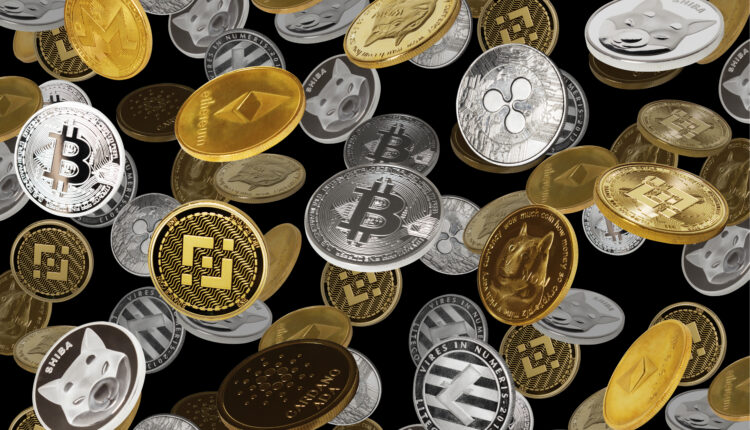 Ether And Bitcoin Pop 10% While Shorts See Nearly $150M Liquidation
The cryptocurrency market spiked on Friday, bouncing back from its Thursday fall. Though the stock and crypto markets seesawed midweek after Russia's full-scale invasion of Ukraine, it appears as though investors are much more confident as we transition to the end of the week everyone in the world would like to forget.   
The increase in cryptocurrency value is especially notable for traders with short positions. These unfortunate individuals and institutions endured losses of more than $140 million in the past half-day.  Let's take a look at the movement of crypto and assess whether it has the potential to be a safe haven as the war in Eastern Europe continues.   
Crypto Is Hot Again
The crypto market as a whole is rebounding nicely to cap off a dramatic week. In particular, ether (ETH) and bitcoin (BTC) are thriving. Both cryptocurrencies increased by about 10% in the past day. If the gains hold, the cryptocurrencies will return to their trading levels achieved on Wednesday evening. At the current moment, bitcoin is trading around $38,400, a figure that is significantly higher than its Thursday bottom of $34,725.
Crypto's rebound began in the early morning hours on Thursday, spurring nearly $190 million of losses resulting from liquidations of crypto futures. Slightly more than 70% of traders shorted the crypto market as a whole, meaning they put their money on the line with the assumption that the crypto market would decline, likely because of global turmoil surrounding the conflict in Ukraine.
All in all, slightly more than $50 million of shorts were liquidated on OKX, a popular cryptocurrency exchange. More than $23 million of bitcoin futures shorts were liquidated. Binance came next with in excess of $20 million of losses stemming from liquidated shorts. Rounding out the pack was FTX with slightly more than $15 million of liquidated shorts.
In aggregate, just under $90 million of bitcoin futures were quickly liquidated in less than a day's time. About $50 million of ether futures were liquidated in this brief temporal window. The total losses resulted in a one-day liquidation of slightly more than $400 million. It is quite shocking to learn more than 80,000 individual crypto trading accounts endured significant losses. The most significant liquidation was on the BitMEX in which there was a bitcoin future trade valued just under $8 million.
Is Crypto A Safe Haven?
Some financial professionals are adamant that bitcoin and additional cryptocurrencies have the potential to spike in the ensuing days as they are comparably liquid and potential ports amidst the ever-worsening geopolitical storm. As expected, money is moving into precious metals as they are a traditional safe haven yet there is also the chance that investors will diversify their metaphorical financial security blankets by shifting some dry powder into cryptocurrencies.
At the moment, markets have considerable demand for liquid instruments, meaning bitcoin is that much safer than alternative coins, commonly referred to as altcoins. If the financial turmoil continues and the conflict in Ukraine worsens, it is possible that an influx of money will flow into bitcoin in the days and weeks ahead.
Stay tuned to the news in the days ahead as the conflict in conflict in Eastern Europe is a fluid and dynamic situation with the potential to change in a moment's notice.  When in doubt, cryptocurrency investors should diversify their holdings across several different crypto coins as well as stocks, mutual funds, ETFs, bonds and other securities.