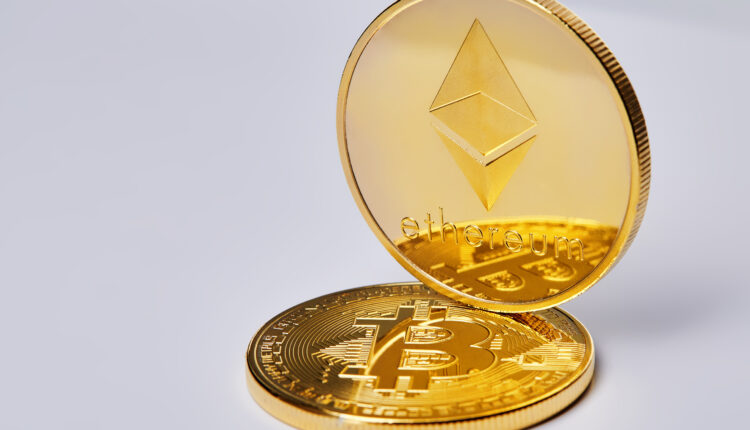 Explaining Bitcoin's Rapid Fall
Contrary to popular opinion, there is no single reason why cryptocurrencies such as Bitcoin are sliding. Bitcoin is on the decline for several reasons. Money is flowing out of securities including stocks, mutual funds, ETFs and Bitcoin as investors fear the Federal Reserve will raise interest rates several times over in the year ahead. However, this is not the sole reason why Bitcoin is tumbling.
Bitcoin's Drop In Plain Terms
Bitcoin slid all the way down to $33,000 after reaching $69,000 merely three months ago. The overarching asset selloff including the dramatic selloff in what are considered to be "risk assets" such as Bitcoin and other cryptocurrencies have created somewhat of a herd mentality. The massive decline has lambasted Bitcoin as well as other cryptocurrencies including meme coins listed across the entirety of public crypto exchanges as crypto holders quickly flee for the exits. It is quite shocking to consider the fact that nearly a trillion dollars of aggregate crypto market value has been erased in surprisingly little time.
Aside from the herd mentality that has sent Bitcoin and other cryptocurrencies to unjustifiably low prices, inflation is also playing a factor. There is growing concern that inflation will cause economic disharmony that negatively affects crypto, stocks and other securities.
Bitcoin Is Partially Tied To Equities
There is a common misconception that Bitcoin is a safe haven similar to gold and other precious metals. However, Bitcoin has slid in unison with the stock market while some precious metals have increased in value. In other words, Bitcoin cannot always be considered a safe haven. Cryptocurrencies such as Bitcoin are clearly tied to the economy as well as other securities.
All investors should be aware that cryptocurrencies are becoming that much more tied to equities as time progresses. Bitcoin is moving in unison with the S&P 500 as well as the Nasdaq 100. However, this overlap should not be construed as a weakness.
Rather, the movement of Bitcoin in tandem with stocks should be viewed in a positive light as it indicates the cryptocurrency is that much more predictable. Investors crave predictability, rationality and logicality. If Bitcoin continues to move with the stock market, that many more investors will be open to the idea of investing in the cryptocurrency.
The Biden Administration And The Federal Reserve
The Biden administration has indicated it will consider advancing cryptocurrency regulation. Biden is preparing to release a digital assets strategy within a month or less. Biden will also delegate risk assessment to federal agencies, highlighting the opportunities as well as the risks that they present. The draft of the order will touch on national security issues, regulatory hurdles and the economic impact relating to cryptocurrencies.
The Federal Reserve's willingness to raise interest rates is a bit concerning in the context of cryptocurrency. In fact, the Federal Reserve has indicated it will raise those interest rates sooner rather than later while simultaneously reducing its bond holdings and shifting toward halting pandemic financial support. These moves will be made in an effort to mitigate runaway inflation.
The Federal Reserve is also toying with the idea of issuing a digital coin backed by the United States government that would be referred to as CBDC, short for central bank digital currency. It is possible the new coin will be tied to Bitcoin. However, if the United States government creates its own digital coin based on the blockchain and it isn't linked to Bitcoin in any way, Bitcoin has the potential to dip even lower.