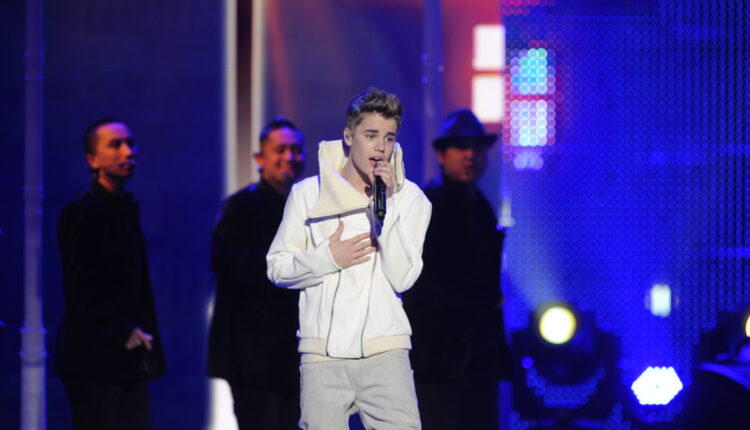 Gwyneth Paltrow And Justin Bieber Establish A Stake In Crypto Startup
Two of the world's biggest celebrities are investing in a cryptocurrency startup called MoonPay. Gwyneth Paltrow and Justin Bieber are helping to finance the crypto startup designed to empower everyday people to purchase crypto with conventional methods of payment.
Paltrow and Bieber will be joined by 60 additional celebrity investors in financing the startup. Examples of additional MoonPay celebrity investors include Snoop Dogg, Eva Longoria, Kate Hudson, Questlove, Matthew McConaughey, Jason Drulo, Drake, the Chainsmokers and Ashton Kutcher.
MoonPay's Appeal
MoonPay, founded and led by Ivan Soto-Wright, is designed to facilitate the purchase of cryptocurrencies with Google Pay, Apple Pay and other mobile wallets. MoonPay also makes it easy to buy crypto with bank transfers and credit cards. Rewind back to November and the crypto startup announced its first round of financing spearheaded by Coatue and Tiger Global. At that point, MoonPay was valued at slightly more than $3 billion, largely because of its ability to democratize cryptocurrency acquisition for retail investors and its important connection with celebrity investors.
All in all, the celebrity investors will contribute nearly $90 million to the cryptocurrency startup. This funding will be added to the $555 million initial round of financing provided by the aforementioned Coatue and Tiger Global. MoonPay, based in Miami, will also generate revenue through additional channels aside from empowering everyday people to use conventional payment methods to acquire cryptocurrency. The company sells its tech to businesses including Bitcoin.com, OpenSea's NFT marketplace and other parties.
Soto-Wright's Comments
As noted by MoonPay's CEO Ivan Soto-Wright, the company's value offering is in crypto-as-a-service. Soto-Wright recently made the statement during a CNBC interview. He also elaborated on the importance of accepting substantial funding from celebrity financiers instead of holding a series of comparably small funding rounds. The executive's hope is that the celebrities backing MoonPay become a meaningful part of the company's story moving forward.
Soto-Wright has also indicated he would like the celebrity investors to shape the direction of the platform's products. The executive went on to note that the musicians who have invested in MoonPay are partially motivated by their desire to expand their investment diversification beyond their craft, hoping to generate income through crypto and NFTs rather than solely relying on concert ticket sales. The executive indicates few of the celebrities who considered his sales pitched rejected the opportunity to invest in MoonPay in its infancy.
Is MoonPay Headed To The Moon?
Though MoonPay is currently privately held, primarily by the celebrity investors noted above, there is the potential for the company to go public in the years ahead. MoonPay's success would be a significant net positive for the entirety of the crypto and NFT industries as it would democratize both, helping to push them into the mainstream, ultimately generating that much more interest in these alternative value stores and increasing their value. As a result, those interested in cryptocurrency investing and those already invested in cryptocurrency should enthusiastically root on MoonPay. If the company ever goes public, it would be worth even closer analysis.
Though it appears MoonPay will remain privately held through 2022, Soto-Wright has indicated he would like to take the company public. The executive revealed his desire for the company's transition o the public realm during his November interview with CNBC. MoonPay has been profitable since debuting its platform less than three years ago. The company's service spans 160 nations and 10 million customers.