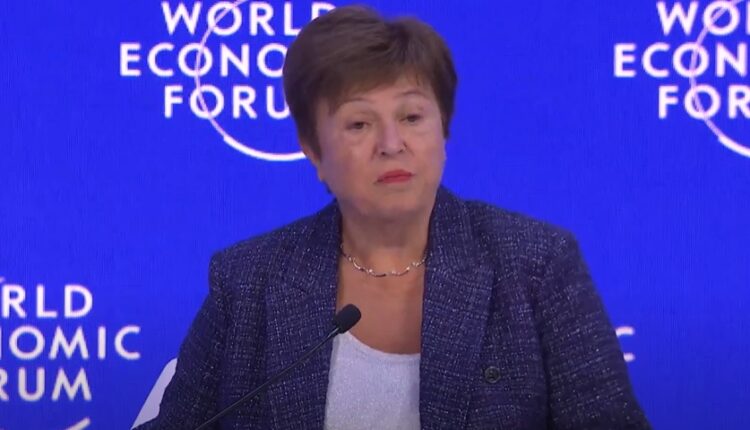 IMF Chief Admits "We Don't Quite Know" About The Consequences Of A Retail CBDC
Kristalina Georgieva, a managing director at the International Monetary Fund (IMF), believes that central bank digital currencies (CBDC) are the future of money. However, she also admits (in not so many words) that the ecosystem is a giant experiment with an aggregate outcome that is largely unknown.
Speaking at the Milken Institute Global Conference, Georgieva noted that the IMF had recently increased staff numbers working on digital currencies, stating that, "Before the pandemic we used to say the future is digital, and with the pandemic, the future has arrived."
While distinguishing between retail and wholesale CBDCs, she noted that the IMF was more cautious about retail CBDCs, which could completely transform the financial system in ways that were unknown and could result in "undesirable surprises".
The IMF published a report last year that highlighted the challenges and opportunities of CBDCs, calling them "uncharted territory". The report emphasized the importance of information sharing between countries conducting CBDC projects. Currently, around 110 countries are studying or preparing to implement CBDCs, with the IMF engaged in discussions with around 50 nations on the topic.
Georgieva believes that even the US, which was not previously interested in CBDCs, will see significant transformation from them. President Biden signed an executive order in March 2022 to place urgency on the research and development of a US CBDC, but there are currently no formal plans to launch one. The Federal Reserve has plans to launch FedNow, a real-time payments service, in July. While not a CBDC in of itself, analysts have speculated that FedNow could be the first step towards a CBDC—although Fed Chair Jerome Powell has said that the central bank would seek approval from Congress before officially launching one.
Furthermore, Georgieva noted that the Central Bank of the Bahamas launched its CBDC, called the Sand Dollar, in 2020. Emerging markets economies are generally thought to be more motivated to explore CBDCs than more developed countries, based on different needs. China has also launched CBDC pilots across many of the country's provinces, with government employees in the city of Changshu reportedly set to be paid in the country's digital yuan starting in June.
While CBDCs are seen by many as the future of money, there are still unknown risks associated with them. The IMF is urging caution when it comes to retail CBDCs, which could have unforeseen consequences. Nonetheless, it seems clear that CBDCs are set to become more prevalent, with many countries studying or preparing to launch their own versions. The IMF is engaged in discussions with many of these nations, highlighting the importance of international cooperation when it comes to digital currencies.