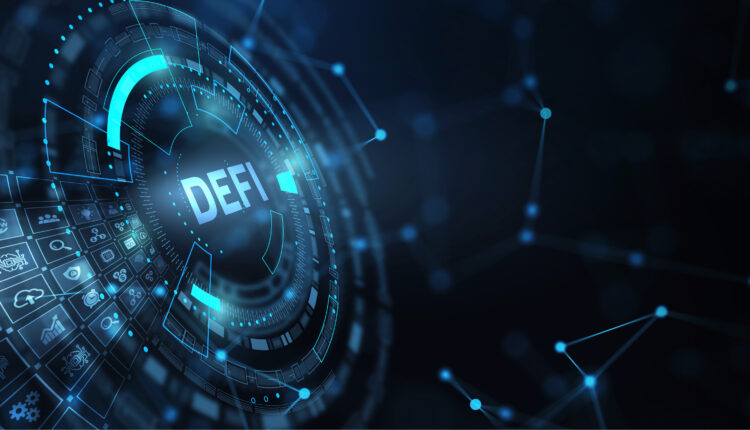 Investors' Shift Back To Crypto Catalyzes DeFi Sector TVL
The increasingly bullish crypto market has buoyed the DeFi sector's TVL. TVL is an acronym that stands for total value locked. Escalating DeFi token prices combined with the spike in aggregate value spanning protocols and escalating revenue from dApp (short for decentralized applications) indicates a DeFi bounce is likely to occur.
Though March has not been a bullish month in its entirety for cryptocurrencies, the weakness that characterized the industry at the start of the year is beginning to give way to bullish momentum. Bitcoin has jumped above the important psychological barrier of $40,000, helping to boost sentiment throughout the entirety of the sector. Add in the fact that DeFi tokens are moving higher and there is that much more reason to be bullish about crypto as a whole.
Messari And Dune Analytics Data Of Note
Messari, a crypto market intelligence specialist, has provided data that indicates the DeFi sector's top tokens have notched double-digit increases in the prior month alone.  Aave's price has jumped nearly 54% in this period of time.  THORchain has increased nearly 200% in the month.
All in all, the DeFi sector's TVL stands at slightly more than $228 billion. Though some tokens are still trading significantly lower than their all-time highs, the DeFi sector's TVL is likely to continue increasing, attracting that much more value as blockchain and protocol networks have become widely available in recent months.
Dune Analytics has provided insightful data that reveals the aggregate number of DeFi users has gradually increased throughout 2022. The aggregate number of DeFi users is currently 4,562,318, as measured by individual digital wallet addresses.
What About DEXs And Dapps?
Decentralized exchanges, often referred to as DEXs, currently sit at their low point since the summer of 2021. This is the one segment of the overarching DeFi market that has not undergone a reversal from the overarching downtrend.
Token Terminal data reveals traders have been quite active on the industry's top apps. The revenue earned by the industry's most popular apps has been increasing since reaching a low point toward the end of the winter.
In terms of dApps, short for decentralized applications, LooksRare and OpenSea marketplaces have performed the best in preceding months. PancakeSwap, Convex Finance and Uniswap follow behind these two power players.
A Macro View Of The Crypto Market At March's End
Let's take a step back for a moment to take a look at the crypto market as a whole. All in all, the crypto market cap is $2.151 trillion. Bitcoin has an impressive dominance rate of slightly more than 41%. Add in the fact that the NFT market is also surging and the DeFi sector as a whole appears to hold promise moving forward through the end of 2022 and also in the years ahead.
Look for both crypto and NFTs to gain even more traction with the mainstream media as 2022 plays out.   If you are interested in cryptocurrency investing, now might be an opportune time to establish one or several new positions.  Alternatively, those who are already invested in cryptocurrencies and NFTs might want to consider adding to their positions in anticipation of an extended bull run that stretches through the spring and summer.