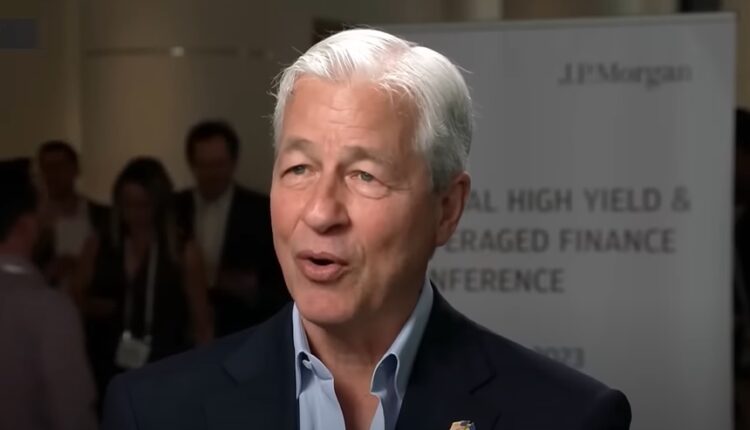 JPMorgan Casts A Shadow On Bitcoin Rally, Questions Sustainability Post-ETF Hype
JPMorgan JPM analysts have cast doubt on the recent crypto market surge, describing it as "overdone." They attribute the rally to two main factors: the potential approval of a spot Bitcoin BTC/USD ETF in the U.S., and recent legal victories for the crypto industry.
However, they remain "skeptical" of both.
"The crypto rally looks overdone," said Nikolaos Panigirtzoglou, who leads the team of JPMorgan analysts, The Block reported.
They believe that instead of attracting new capital, the newly-approved ETFs are more likely to see a shift of existing capital from other Bitcoin products.
This skepticism is further fueled by the lukewarm interest shown by investors in existing spot Bitcoin ETFs in Canada and Europe.
This analysis comes ahead of Benzinga's Future of Digital Assets conference on Nov. 14, where the future of cryptocurrencies and their role in the financial market will be a key topic of discussion.
The analysts also addressed the impact of recent legal victories for Ripple XRP/USD and Grayscale on the future of crypto regulations.
"It is far from clear that the regulatory tightening of the crypto industry will lessen significantly going forward given how unregulated this industry is," they stated.
Another point of contention is the upcoming Bitcoin halving event in 2024.
While some believe this could lead to a higher Bitcoin price, the JPMorgan analysts argue that the event is already priced in. "This argument seems unconvincing as the Bitcoin halving event and its effect are predictable and in our opinion are well factored into Bitcoin price," they explained.
Analysts warned of potential market volatility, indicating the likelihood of a "buy the rumor/sell the fact" scenario following the SEC approval of spot Bitcoin ETFs.