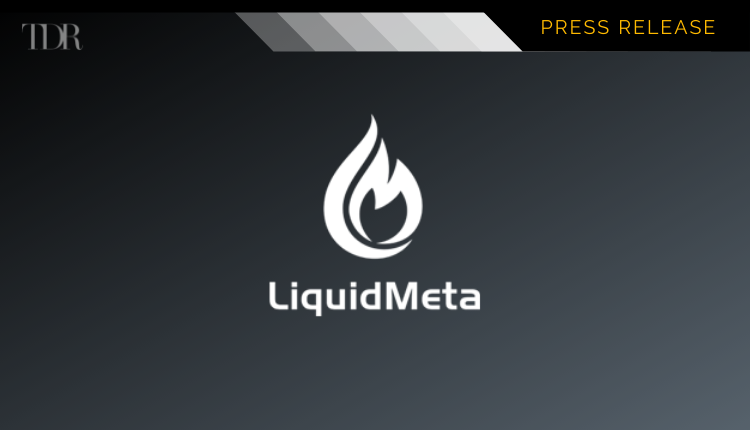 Liquid Meta Announces Appointment of Blockchain Expert Clara Bullrich to Board of Directors
Clara is a partner at Alvarium Investments, an international multifamily office with over $27 billion in AUM
Clara co-founded TheVentureCity, a technology focused accelerator with over 75 investments
Clara is an advocate for Women in Blockchain, a non-profit organization that focuses on increasing diversity in crypto through education and community building
Liquid Meta Capital Holdings Ltd. (NEO: LIQD), a decentralized finance infrastructure and technology company, today announced the appointment of Clara Bullrich to the Company's Board of Directors. This follows the appointments of Stephen Harper and Tom Kang to the Company's Board on December 23, 2021.
I am very pleased to welcome Clara to our Board of Directors. Clara has been instrumental in providing strategic guidance to many early-stage tech companies across Europe, the United States and Latin America. We believe Clara's depth of experience will be invaluable as Liquid Meta scales our liquidity mining operations and overall DeFi market strategy over the coming year.

Jonathan Wiesblatt, Liquid Meta CEO
Clara Bullrich added, "I am very excited to join Liquid Meta's Board as the Company continues to grow their liquidity mining operations and develop technology for the DeFi market. I look forward to contributing my experience to Liquid Meta as it seeks to benefit from the rapid changes in the financial industry."
Clara is a partner at Alvarium Investments, where she manages relationships with several UHNW clients, heads the Digital Assets committee, and is a member of the Investment Committee. Alvarium is an international multifamily office with assets under management in excess of $27 billion.
In 2017, Clara co-founded TheVentureCity, a venture capital firm with a fund and an accelerator. The accelerator has focused on early-stage tech with over 75 investments. As general partner of the fund, Clara is instrumental in the investment into early-stage tech companies across Europe, the United States and Latin America. In the last three years the venture fund has invested in 20 companies globally, co-investing with funds such as Kleiner Perkins, Andresseen Horowitz, Emerson Collective, and many others.
Clara has a passion for digital assets and is an active investor in the sector, helping companies on WEB3 and leveraging her expertise in DeFi & NFTs. She is a strong supporter for Women in Blockchain which is a non-profit organization that focuses on increasing diversity in crypto through education and community building.
To view the original press release in its entirety click here