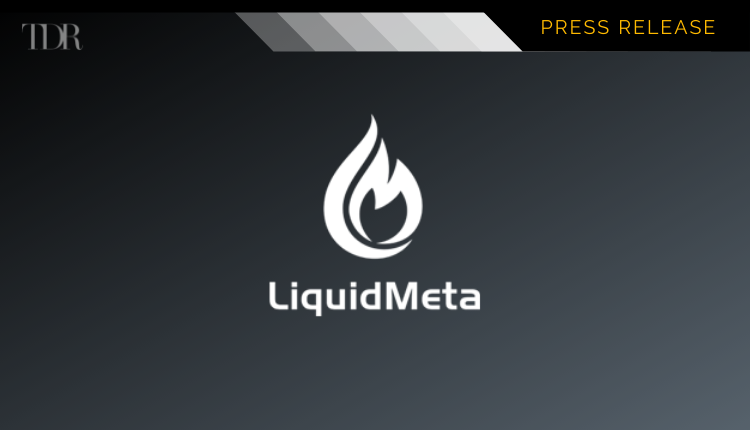 Liquid Meta Announces Partnership With XLD Finance
Liquid Meta focuses on providing liquidity to some of the most exciting Decentralized Applications and Exchanges in DeFi
Partnership with XLD marks entry into emerging GameFi crypto category
Liquid Meta is building proprietary software and tools to access, automate and unlock the tremendous growth within DeFi
Liquid Meta Capital Holdings Ltd. (NEO: LIQD), a decentralized finance infrastructure and technology company, today announced a partnership with XLD finance to provide liquidity to XLD's stablecoin-based ecosystem.
I am very pleased to announce our partnership with XLD Finance. This partnership marks our entry into the rapidly growing GameFi space, an area which we believe is extremely attractive.

Jonathan Wiesblatt, CEO
XLD's ecosystem project, xSpend, allows users to immediately use their GameFi tokens or stablecoins earned from play-to-earn games to pay for necessities and utilities. Additionally, XLD enables play to earn users in emerging markets like the Philippines to quickly convert their cryptocurrency rewards in games like Axie Infinity into fiat currency that they can spend on their day-to-day needs.
"We believe Liquid Meta can provide substantial liquidity and infrastructure in this emerging crypto category. Liquid Meta will be deploying a portion of the proceeds raised from our RTO to provide liquidity to XLD's DeFi ecosystem projects, which allow users to spend their crypto in real life (i.e. to pay electricity bills, airline tickets, retail, etc.) and direct-to-cash offramp. This partnership is one of the first steps to scaling our liquidity mining operation while allowing our model to generate incremental cash flow for the development of tools and software products," added Mr. Wiesblatt.
"Partnering with Liquid Meta, the first publicly traded, pure-play liquidity mining operation in the world was an easy decision for XLD. Having Liquid Meta's support will be key for us as we scale crypto-based financial services to the unbanked and underserved to Southeast Asia and Latin America," said Ian Estrada, Co-Founder & CEO of XLD Finance. "Furthermore, our model is highly dependent on capital liquidity on the fiat and cryptocurrency side to make sure that our customers get the best rates when converting their play to earn rewards. This partnership with Liquid Meta ensures that we are able to deliver this to our users," added Mr. Estrada.
To view the original press release in its entirety click here