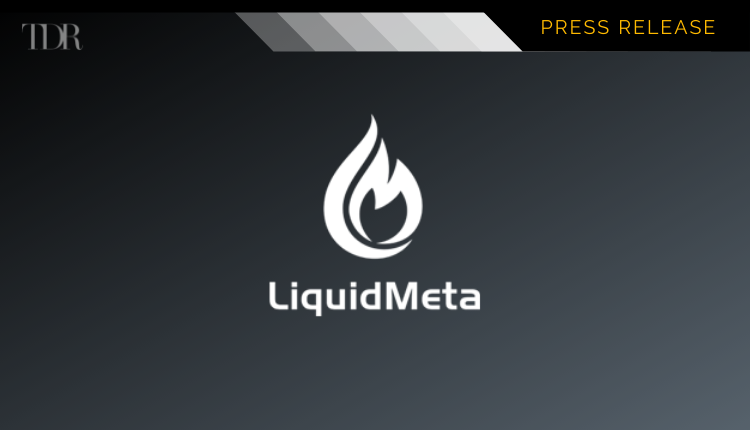 Liquid Meta Provides Corporate Update
Liquid Meta achieved record revenue for a 24-hour period despite significantly elevated market volatility
The company continues to generate significant revenue and cash flow growth from its core liquidity mining operation despite higher volatility across crypto and DeFi markets
Increased volatility in crypto markets results in higher transaction volumes across DeFi, driving greater revenues for liquidity providers such as Liquid Meta
Liquid Meta Capital Holdings Ltd. (NEO: LIQD), a decentralized finance infrastructure and technology company, is pleased to provide a corporate update on its business operations, given recent volatility across most crypto and Defi markets.
We are extremely pleased to report that Liquid Meta generated record revenue for the 24-hour period ending Thursday January 6, 2022, despite the extreme volatility in the underlying market

 Jonathan Wiesblatt, CEO
"Liquid Meta is focused on generating revenue and cash flow by providing liquidity to various exchanges, not speculating on price appreciation. Our strategy drove record daily revenues and cash flow despite the current wave of profit-taking that is occurring in the DeFi and crypto market. Large cap crypto currencies such as BTC and ETH often used as a benchmark for the overall markets declined over a 24-hour period ending January 6th by approximately 8% and 10% respectively, while our underlying crypto holdings contracted by less than 100 basis points. Some alternative tokens in crypto declined by more than 20% over the same period of time. Our performance during this period of high volatility speaks to the strategy we have and will continue to implement. The underlying foundation of this strategy is to provide investors with access to the emerging growth taking place in DeFi in a low-volatility manner."
During 2022, Liquid Meta will continue to scale our liquidity mining operations while building proprietary software and tools to access, automate and unlock the tremendous growth within decentralized finance.
About Liquid Meta
Liquid Meta is a decentralized finance infrastructure and technology company that is powering the next generation of open-access protocols and applications. The Company is creating the bridge between traditional and decentralized finance while ushering in a new era of financial infrastructure that benefits anyone, anywhere.  
To view the original press release in its entirety click here