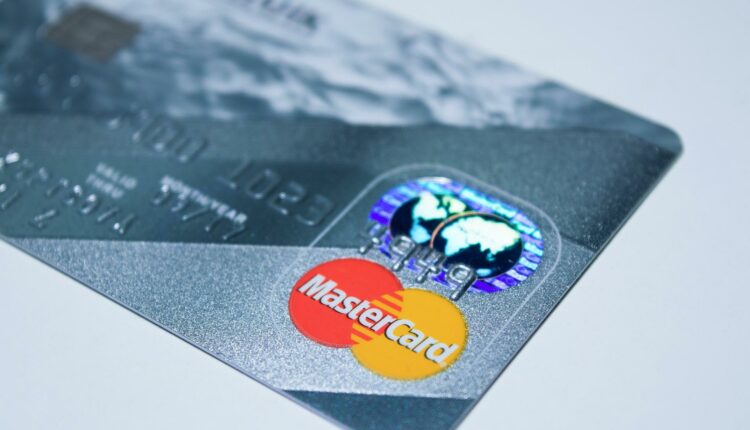 Mastercard Files For More Than A Dozen NFT And Metaverse Trademarks
Mastercard is going all in on NFTs and the metaverse, filing 15 applications related to trademarks for the emerging spaces. The Mastercard NFTs and Mastercard metaverse trademarks will help the payment processing giant establish a foothold in these rapidly growing virtual realms. The moves should also be construed as bullish indicators for the company's stock.
Mastercard is a publicly traded company with the symbol of MA. Cryptocurrency investors and NFT investors will find it interesting that Mastercard's stock is up more than 6% in the past month.
About The Trademark Applications
The Mastercard NFT and Mastercard metaverse related trademark applications were filed with the United States Patent and Trademark Office earlier this month. The company is also making news for launching payments cards tied to cryptocurrency in Asia. The company's trademark applications make it clear that it is attempting to figure out how to process payments for transactions that occur in the metaverse.
The Mastercard metaverse logo as shown on the trademark application consists of two circles, one that is yellow and the other that is red that overlap with one another to create an orange center, somewhat similar to a venn diagram. The Mastercard slogan for the logo reads, "There are some things money can't buy; for everything else, there's Mastercard."
Mastercard's NFT Presence Will Likely Expand
Mastercard appears to be gunning for a large piece of the NFT market share. Cointelegraph reports the company is considering creating a marketplace where NFT trading occurs. This marketplace would allow for those interested in NFTs to buy and sell the digital assets with ease.
The company's trademark application pertaining to this marketplace was formally described as a space that provides educational and entertainment information regarding awards shows, festivals, cultural events, sports events and concerts within the metaverse as well as additional digital realms. The trademark also touches on how cryptocurrency and NFTs will be used in the emerging metaverse.
Mastercard's Brass Has Been Tight-Lipped About The Metaverse
Though it is clear that Mastercard will soon enter the metaverse realm, company representatives haven't discussed the foray into the digital world at great length. However, it was revealed that the payment processor hired more than 500 new people to interact with merchants and financial institutions in the context of adding NFTs and tech enabled by crypto. Those new hires were added in February.
Rewind to December of last year and Mastercard officially launched payment cards tied to cryptocurrency for use in Asia-Pacific countries. The payment cards are designed to empower consumers to convert digital assets to fiat currency. The payment cards provide considerable utility as they eliminate barriers between merchants that do not take crypto as a form of payment and everyday people who prefer to pay for products and services with digital stores of value.
Mastercard's Leadership Makes A Statement
Rama Sridhar, the executive vice president of Mastercard's emerging and digital partnerships and the head of the company's Asia Pacific new payment flows, recently released a public statement regarding crypto. The statement highlighted how crypto means different things to different parties in that it is an innovative disruptor, an investment and a specialized financial tool. Sridhar's statement also touched on how the real-world applications for crypto are manifesting rather than merely being speculated about.
Stay tuned. It might not be long until Mastercard establishes an early presence in the metaverse and NFT spaces, beating out competitors such as American Express and Visa.