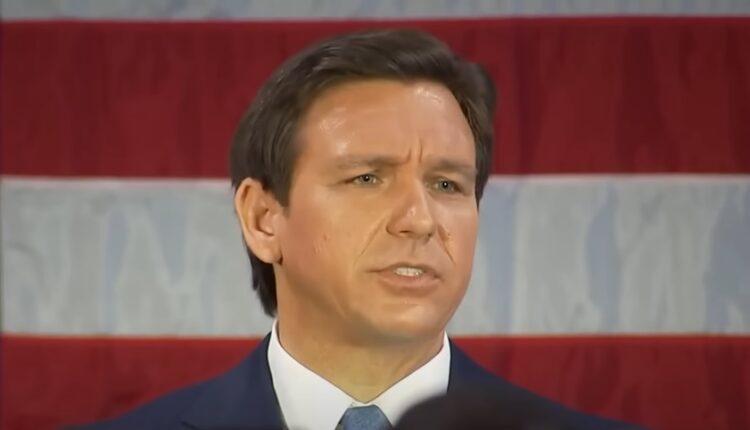 No Bitcoin Talk In GOP Debate Despite Pro-Crypto Candidates Ron DeSantis And Vivek Ramaswamy
In a pivotal moment for the early 2024 presidential election cycle, eight Republican candidates gathered for a debate stage on Wednesday night.
What Happened: However, notable absences included former President and Republican frontrunner Donald Trump, who is also apparently an Ethereum ETH/USD whale, opted for a pre-recorded interview with former Fox News host Tucker Carlson on X (formerly Twitter).
Despite the two-hour-long debate covering various topics such as abortion, Ukraine, Trump, and climate change, there was no mention of Bitcoin BTC/USD.
The candidates who qualified for the debate stage were Doug Burgum, the Governor of North Dakota; Chris Christie, former Governor of New Jersey; Ron DeSantis, the Governor of Florida; Nikki Haley, former U.N. Ambassador; Asa Hutchinson, former Governor of Arkansas; Mike Pence, former Vice President; Vivek Ramaswamy, an entrepreneur; and Tim Scott, a Senator from South Carolina.
Interestingly, both DeSantis and Ramaswamy have been actively endorsing Bitcoin during their campaigns, but the cryptocurrency was not discussed at the debate, disappointing crypto enthusiasts.
Sign Up To The TDR Weekly Newsletter
Why It Matters: DeSantis has been a vocal supporter of Bitcoin since the beginning of his campaign.
During his campaign kickoff event, which featured Tesla CEO and X owner Elon Musk, DeSantis even suggested that Bitcoin might face difficulties if President Joe Biden is reelected.
He stated, "You have every right to do Bitcoin. The only reason these people in Washington don't like it is because they don't control it."
DeSantis has also criticized central bank digital currencies (CBDC) as a concentration of power in the hands of a central authority. In fact, he has taken steps to prevent a digital dollar from being introduced in Florida.
Biotech entrepreneur Ramaswamy, made it clear that he does not consider Bitcoin to be a security. He criticized the Federal Reserve for trying to play a "financial god," condemned CBDCs, and opposed the Biden administration's proposed 30% excise tax on crypto mining.