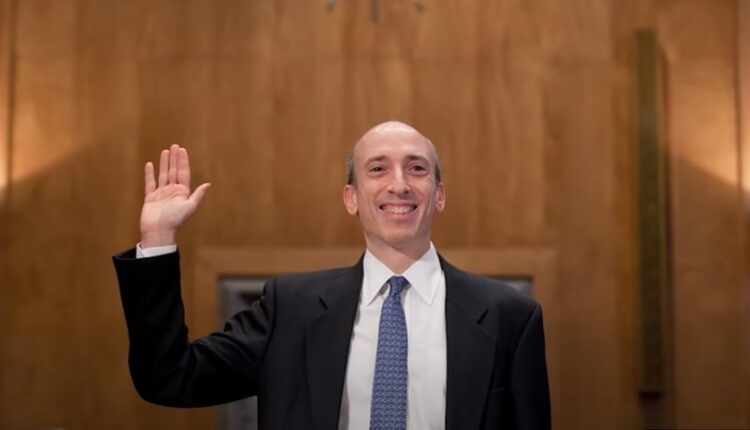 One Day After Filing Suit Against Binance, The SEC Goes After Coinbase
A day after the Securities and Exchange Commission accused Binance BNB/USD of deceptive tactics, conflicts of interest and evasion of law, the regulatory watchdog sued Coinbase Global Inc. COIN in federal court in New York on Tuesday, alleging that it broke securities rules in the United States by acting as an unregistered broker.
Coinbase shares were tumbling 16.41% to $49.07 in premarket trading.
According to the SEC's complaint, since at least 2019, Coinbase has made billions of dollars "unlawfully" facilitating the buying and selling of crypto asset securities and it intertwines the traditional services of an exchange, broke, and clearing agency without having registered any of those functions with the SEC.
Slamming Coinbase's staking-as-a-service program, the SEC said it did not register its offers and sales of this staking program as required by law.
"We allege that Coinbase, despite being subject to the securities laws, commingled and unlawfully offered exchange, broker-dealer, and clearinghouse functions," said SEC Chair Gary Gensler.
"In other parts of our securities markets, these functions are separate. Coinbase's alleged failures deprive investors of critical protections, including rulebooks that prevent fraud and manipulation, proper disclosure, safeguards against conflicts of interest, and routine inspection by the SEC. Further, as we allege, Coinbase never registered its staking-as-a-service program as required by the securities laws, again depriving investors of critical disclosure and other protections."
Gurbir S. Grewal, director of the SEC's Division of Enforcement, said Coinbase was fully aware of the applicability of the federal securities laws to its business activities but deliberately refused to follow them.
"While Coinbase's calculated decisions may have allowed it to earn billions, it's done so at the expense of investors by depriving them of the protections to which they are entitled. Today's action seeks to hold Coinbase accountable for its choices," he added.
The company did not immediately respond to Benzinga's request for comment on the lawsuit.