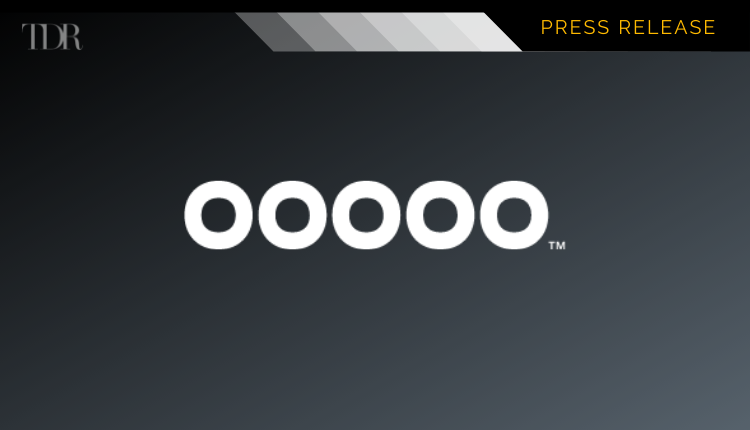 OOOOO Entertainment Commerce Launches AGORACOM Platform For Online Marketing And Verified Discussion Forum For Clean Social Media Engagement
OOOOO Entertainment Commerce Limited (CVE: OOOO), a mobile commerce platform, announces the launch of a 12-month online marketing campaign through AGORACOM for the purposes of creating brand awareness for those that would be specifically interested in the Company's business model, as well as providing the Company with the ability to engage all shareholders on its moderated and verified platform.  The Company is paying $0 in cash for the program due to AGORACOM's cashless shares for services program.    
SIGNIFICANT OOOOO EXPOSURE THROUGH AGORACOM NETWORK
AGORACOM has agreed to provide OOOOO with significant exposure to small cap investors through its industry leading digital network which includes all social media channels and its award winning site Agoracom.com, ranked in the top 0.15% of all sites in the world by Amazon's Alexa website ranker.
In 2019, AGORACOM surpassed 600 million page views, exceeded industry engagement metrics by over 400% while serving over 350 public companies. In 2021, as the industry's only verified Twitter account, AGORACOM surpassed 13 million impressions with an engagement rate 260% above industry standards, while its' YouTube channel generated 3.6 million minutes of videos viewed by small cap investors.
LAUNCH OF OOOOO "VERIFIED" DISCUSSION FORUM
AGORACOM has launched "Verified" Discussion Forums, the first and only forums that provide verification of posts made by small cap company officials, as well as moderation of posts made by small cap investors, resulting in the highest level of engagement between companies and their investors.
With social media discussion of small cap stocks expanding rapidly across multiple platforms such as Twitter, Discord and unmoderated small cap forums, engagement between management and shareholders has become impossible to manage. AGORACOM Verified Forums provide companies and their investors with a centralized platform that is specifically built to facilitate high quality engagement through civil, constructive and factual posts, all of which are shareable on Twitter, Facebook and LinkedIn.
OOOOO shareholders and prospective investors will be able to easily identify management and company officials with an AGORACOM checkmark next to their profile pictures on the OOOOO Verified Forum which can be found at https://agoracom.com/ir/OOOOO/forums/discussion
There are no log-in requirements for investors to read posts. Investors wishing to post questions, comments and interact with OOOOO can quickly log-in using their Facebook or LinkedIn accounts, or create a new user account.
Sam Jones, CEO of OOOOO stated, "We are very excited to be launching an online marketing program with AGORACOM to reach a bigger and broader audience. Our interactive livestream shopping platform for retailers, brands and entrepreneurs makes OOOOO a natural and attractive fit for online small cap investors around the world. AGORACOM is the right partner to help us reach them and tell our great story. I encourage all of our investors to participate in our Verified Discussion Forum to create great, vibrant and constructive discussion for the long term benefit of everyone."
SHARES FOR SERVICES
FEES: C$100,000 plus GST
$20,000 Worth of Subordinate Voting Shares (+GST) are Issued in 5 Instalments as follows: commencement and Months 3, 6, 9 and 12
The deemed price of the securities to be issued will be determined after the date services are provided to advertiser in each period and are to be calculated using the five-day volume weighted average closing price on the TSX Venture Exchange prior to each of the dates as stated above provided such price shall not be less than the Discounted Market Price (as defined by the policies of the TSX Venture Exchange).
About AGORACOM
AGORACOM is the pioneer of online marketing, broadcasting, conferences and investor relations services to North American small and mid-cap public companies, with more than 400 companies served. AGORACOM is the home of more than 7.7 million investors that visited 55.2 million times and read over 600 million pages of information for the 10 year period ending 2019. The average visit of 8min 43sec is more than double that of global financial sites, which can be attributed to the creation of compelling and engaging content, as well as, implementation and enforcement of the strongest moderation rules in the industry.
To view the original press release in its entirety click here