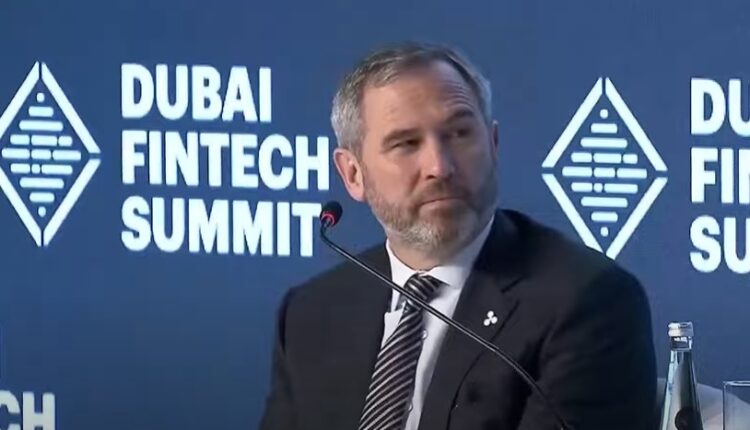 Ripple Spent A Staggering $200 Million (So Far) In Ongoing Legal Battle With The SEC
During his recent appearance at the Dubai Fintech Summit, Ripple CEO Brad Garlinghouse voiced his concerns about the ongoing legal battle between Ripple and the United States Securities and Exchange Commission (SEC). According to Garlinghouse, the lawsuit has cost the company a staggering $200 million so far.
Garlinghouse highlighted the lack of regulatory progress in the U.S. in contrast to recent advancements in the United Arab Emirates and the European Union's Markets in Crypto-Assets (MICA) bill. He expressed disappointment in the U.S. for falling behind in regulatory clarity as Ripple seeks growth in markets like the UAE.
Furthermore, Ripple's top managing executive criticized the U.S. government for prioritizing political interests over policymaking, a view shared by many domestic firms. He even advises entrepreneurs against launching businesses in the U.S. due to the lack of regulatory clarity.
All the while, Garlinghouse emphasized the importance of a well-defined regulatory framework for cryptocurrencies in the U.S., noting that most people in the industry are willing to abide by the rules if they are clearly outlined.
The SEC filed a lawsuit against Ripple in December 2020, alleging that the company had unlawfully sold XRP tokens as unregistered securities. Ripple denies the allegations, asserting that its actions do not meet the definition of an investment contract under the Howey test.
The legal dispute has presented significant challenges for Ripple in the U.S. market over the past two and a half years. Garlinghouse anticipates a verdict from the presiding judge within the next three to six months.
SEC's Continued Clamped Down On Crypto Exchanges And Platforms
Since 2022, there have been at least 35 crypto asset enforcement actions initiated by the SEC against various persons and companies associated with the industry. Some of the most high profile actions include:
• Terraform Labs PTE Ltd and Do Hyeong Kwon with orchestrating a multi-billion dollar crypto asset securities fraud involving an algorithmic stablecoin and other crypto asset securities
• Samuel Bankman-Fried with orchestrating a scheme to defraud equity investors in FTX Trading Ltd. (FTX), the crypto trading platform of which he was the CEO and co-founder
• Genesis Global Capital, LLC and Gemini Trust Company, LLC for the unregistered offer and sale of securities to retail investors through the Gemini Earn crypto asset lending program—of which Genesis and Gemini raised billions of dollars' worth of crypto assets from hundreds of thousands of investors
• Kim Kardashian for touting on social media a crypto asset security offered and sold by EthereumMax without disclosing the payment she received for the promotion
As the SEC seeks to redefine the definition of crypto assets as securities while ramping up enforcement, among the biggest winners in the crypto industry will continue to be the barristers that represent them.