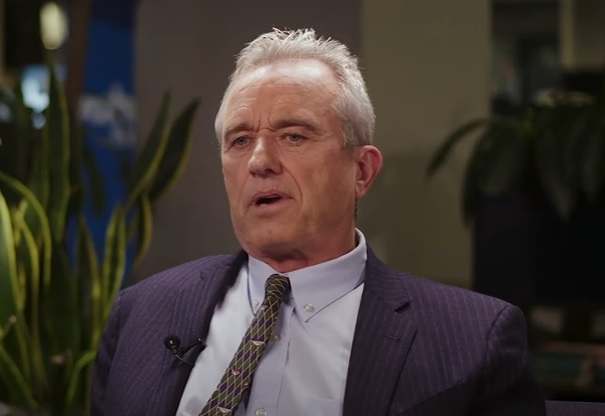 Robert F. Kennedy Jr. Says FedNow CBDC Is "The Slippery Slope To Financial Slavery"
The rhetoric around Central Bank Digital Currencies (CBDCs) continues to ratchet-up as concerns grow about the long term viability of the U.S. Dollar's reserve currency status. Yesterday, prominent Biden administration dissident Robert F. Kennedy weighed into the debate, calling the Federal Reserve's FedNow system "the slippery slope to financial slavery and political tyranny."
The FedNow payment program is a new service that will enable instant payments in the United States. It is a new instant payment infrastructure developed by the Federal Reserve that will allow financial institutions of every size across the U.S. to provide safe and efficient instant payment services. In later phases, it is envisioned that consumers and businesses to transfer funds between bank accounts in real time, 24 hours a day, 7 days a week, and 365 days a year.
The service is being built on the Fed's Fedwire Funds Service, already used by banks to settle large-value transactions. It will provide a new option for banks to settle smaller payments in real time, using a more modern and efficient infrastructure.
While FedNow is technically not a CBDC, it is a potential facilitator of one. Before mass adoption of an CBDC currency system becomes possible, a backbone such a FedNow needs to be created.
Nonetheless, Mr. Kennedy accurately highlights the slippery slope aspect, which seems tailored to facilitating CBDC transactions in the future. As a digital currency, current payment systems such as SWIFT and ACH are too antiquated as act as useable alternatives.
The FedNow payment system recently came into focus in the aftermath of the collapse of Silicon Valley Bank. Responding quickly, the Federal Reserve announced on March 15 that the service would commence operating in July, and its implementation will have several phases of preparation. The central bank was to begin the formal certification of participants in the first week of April for the launch, which has yet to be confirmed.
Already, at least 25 states have introduced bills that will facilitate the implementation of CBDCs—although there are several state legislature's also introducing bills to stymie them. Below, a list of current such bills is various state Capitols in the U.S.: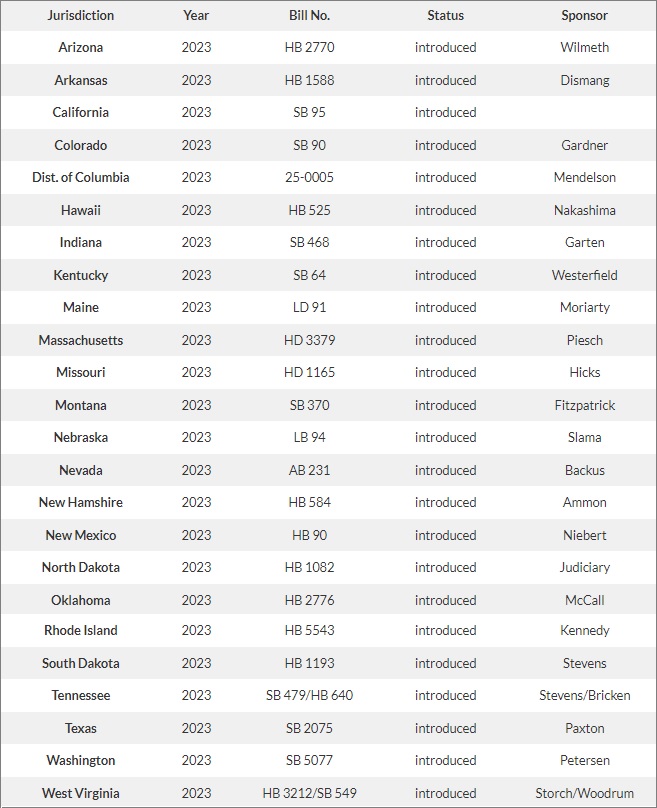 Robert F. Kennedy Jr. Leads A High-Profile FIght Against CBDCs
RFK Jr.'s activism began in the 1980s when he worked as a prosecutor for the New York County District Attorney's Office, where he focused on environmental crimes. He later founded the Waterkeeper Alliance, an organization that aims to protect and preserve waterways and the communities that rely on them.
His early-life experience paved the way for higher stake legal battles over environmental and health issues—including lawsuits against the pesticide industry and the government's handling of the 2009 swine flu outbreak. RFK Jr. further lead a vocal opponent of hydraulic fracking and advocated for a transition to clean energy sources.
In recent times, RFK Jr. has been a persistent and vocal critic of the pharmaceutical industry—particularly in relation to MRNA and scheduled vaccine products. With his very public dissent of CBDCs, it appears he has found his new crusade.
RFK Jr. follows the dissenting footsteps of his father, Robert F. Kennedy and brother of the 35th President of the United States, John F. Kennedy, who was widely known for political dissident in the 1960s, due to his strong opposition of major policies of the US government and his advocacy for social justice.