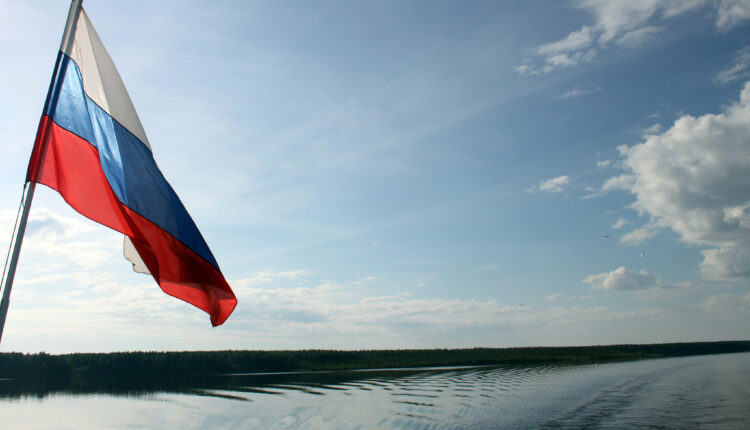 Russia's Central Bank Governor Teases Digital Ruble
Russia's economy is careening toward a breaking point after sanctions were levied following its invasion of Ukraine. However, the ruble has rebounded and the country's central bank Governor recently announced the country will have a digital ruble available for use at some point in 2023 or sooner. The Governor has described the country's transition to digital currency as a high priority.
If everything goes as planned, Russia will gradually transition away from paper currency to its own form of crypto in the digital ruble. There is also hope that more nations will begin accepting MIR banking cards. However, cryptocurrency investors should be aware that the vast majority of cryptocurrency platforms no longer do business with Russia as a result on the country's initial governmental clampdown on crypto and also as a result of its imperialist aggression toward Ukraine.
Why Is Russia Transitioning To A Digital Currency?
A large part of the reason why Russia is now embracing crypto is the fact that it needs an avenue to escape the impact of Western sanctions. The Kremlin was staunchly against crypto leading up to its invasion of Ukraine yet the authoritarian regime is now taking a different stance in an attempt to fortify its economy.
Elvira Nabiullina, the Governor of the Bank of Russia, recently announced that the country will launch a central bank digital ruble. The announcement was made before Russia's lower house of parliament. The digital ruble will be advanced to the point that it can be used for worldwide settlements, ultimately providing utility, flexibility and efficiency unavailable through traditional paper currency.
Nabiullina has stated the country has generated a prototype and is currently testing it with banks. If the Kremlin's timeline for the transition to a digital currency holds true, pilot transactions will begin in 2023. However, it must be noted some Russian bank heads have indicated they are worried that the Kremlin has rushed the digital currency project and the transition to crypto should be slowed.
Can A Digital Ruble Save Russia's Economy?
Russia's primary motivation to transitioning to a digital ruble is to bypass sanctions. The United States and other countries have sanctioned Russia. In fact, international payment processors such as Mastercard, Visa and PayPal have also halted transactions in the totalitarian nation.
However, the shift to crypto is not all about sidestepping sanctions. The transition to crypto will also modernize the country's economic system and also expedite the processing of payments. The question is whether the transition to a digital ruble will empower Russia to return to participation in global economic transactions.
Russia's hope is that more countries will accept MIR cards for banking that are provided through the country's central bank.  Aside from MIR cards, UnionPay, available through China, also provides a means of processing payments when outside of Russia.
Crypto Has DeFi Appeal
Russia's pivot to crypto is rooted in the industry's anarchical nature. Crypto doesn't have the same level of oversight as traditional currencies. The question is whether the move to crypto will facilitate international payments as more and more top crypto exchanges refuse to accept Russian clients.
As an example, Binance, the largest crypto exchange in the world, recently announced restrictions on Russian accounts. Though Russian nationals can withdraw funds from Binance, they cannot trade or make deposits. Stay tuned as additional details about Russia's digital ruble will likely be released in the months ahead.