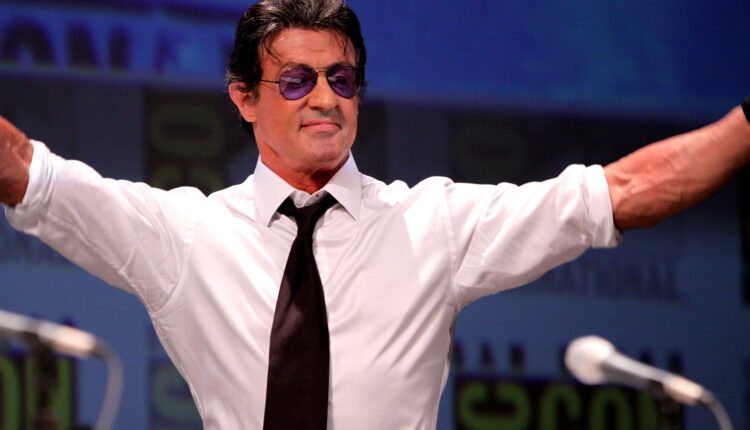 Sylvester Stallone Creates PlanetSLY NFT Project
Sylvester Stallone is in the news after launching his own NFT endeavor dubbed PlanetSLY. The NFT project is geared toward the actor's fans as well as NFT enthusiasts and those who collect valuables as a hobby. Stallone's limited edition NFT endeavor will be available to the buying public in April. Though Stallone's star power isn't what it used to be, his willingness to lend his namesake to the NFT space is fantastic news for NFT investors as well as cryptocurrency investors.
PlanetSLY Details
Masterminded by the actor himself, PlanetSLY will serve as a space for fans, NFT-lovers and collectors to participate in the NFT community. PlanetSLY will provide a litany of opportunities, benefits and unique events. The best part about this project is Stallone provided his input throughout its creation.
Contrary to popular opinion, Stallone is anything but a meathead. Though some are unaware of it, Stallone is the creative mind behind the Rocky movie scripts. Stallone's intellectual prowess should give NFT fans legitimate hope that his new digital creations will have artistic merit and also considerable financial value.
Why the PlanetSLY Project Matters
The PlanetSLY project is a celebration of the underdog that is Sly Stallone.  Stallone parlayed his Rocky script into one of the greatest movies in the history of cinema.  In fact, Stallone is the lone United States actor to reach number one at the box office in six straight decades.  The actor's cross-generational appeal will likely help catapult the PlanetSLY NFT project to success.
The Inside Scoop on Stallone's NFTs
Stallone's NFTs will be referred to as SlyGuys. Fans of the actor and NFT collectors are required to post a video to a social media platform to prove eligible for the SlyGuy invitation-only pre-sale. The requested video must be a performance, artful presentation or even an impression that puts one's fanaticism for Stallone on display. The actor is also requesting that these presentations detail how the actor has changed the fan's life for the better.
In total, slightly less than 10,000 SlyGuys will be available through the Ethereum blockchain. The actor will sign his name to a mere 25 of these NFTs, making them that much more valuable. These "Golden SlyGuy" rare NFTs are almost certainly guaranteed to appreciate in value. Golden SlyGuy NFTs will be available through the popular NFT buying, selling and trading platform of OpenSea. The SlyGuy NFT holders will also be provided with PlanetSLY gear that is strictly reserved specifically for them.
Bill Zanker's Role in PlanetSly
PlanetSly is the result of the creative minds of Stallone and his entrepreneur business partner Bill Zanker. Zanker teamed up with the actor to create the NFT studio to generate idiosyncratic digital collectibles based on the blockchain. Aside from images of the actor, the NFTs will also feature opportunities to attend exclusive events, attend virtual film screenings and even interact with Stallone in-person at a dinner or other get-together.
Get More Information About Stallone's Upcoming NFTs
Certain SlyGuy NFT holders will obtain access to the upcoming Stallone-hosted party in Miami. This unique event is highlighted by a Gala dinner with the actor. If you would like more information about the upcoming Stallone experience and Stallone's NFTs, you can find it by surfing the web over to www.PlanetSly.com.