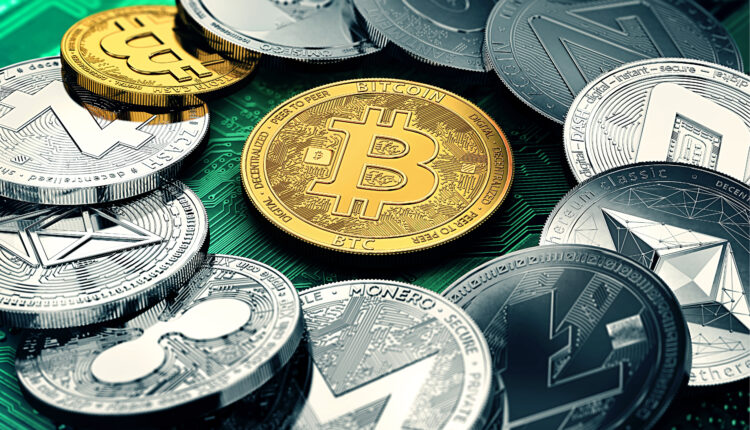 The Four Top Cryptocurrencies Worth Monitoring in '22
Cryptocurrencies aside from Bitcoin are likely to be featured in the spotlight that much more prominently in the year ahead. Though Bitcoin will certainly receive its fair share of attention moving forward, alternative currencies are also likely to receive mainstream media coverage. Let's shift our attention to four cryptocurrencies every investor should consider in '22.
Safle
Safle is currently valued with a fully diluted market cap of slightly under $129 million. This cryptocurrency has been overlooked until recent months. Safle is a non-custodial digital wallet and also a provider of the blockchain infrastructure for the decentralized cryptoverse. Safle strives to provide security for the management and storage of 500 digital assets through a master key. The identity of the user on the chain safeguards the master key.
Safle's platform is focused on decentralization in a response to concerns about storing crypto with the highest level of security. At the moment, it is challenging to create blockchain network applications as there isn't widespread knowledge of the industry. Therefore, building apps for integration with the blockchain pose inherent challenges. Safle aims to overcome those hurdles.
Tron
With an $8 billion market cap, TRON is one of the world's largest cryptocurrencies. TRX is the cryptocurrency's native digital token. This token is listed on 130+ exchanges. The fact that the asset's trading volume recently broke through the $1.5 billion mark should intrigue every investor. TRON is one of the top blockchain-based operating systems in existence. This network has transactions speeds similar to those of the revered Ethereum and Bitcoin cryptocurrencies.
The scalability of the blockchain network along with the fluid smart contract platform set the stage for a litany of applications to be used, providing support for a massive amount of users. Add in the fact that TRON's network structure is as reliable as it gets and investors have even more reason to watch this cryptocurrency in the year ahead.
Selfkey
Selfkey is a blockchain network creating a system of digital identity to facilitate the management and processing of transactions that are identity-based. If everything goes as planned, the blockchain identity management market will hit the benchmark of $2 billion within two years' time. This is a massive leap from the $90.4 million in '18. If such growth occurs, the yearly growth rate will be nearly 85%.
Selfkey's network is created on the Ethereum blockchain. The KEY token was made available to the public in '18. The flagship product, referred to as Selfkey wallet, makes it easy for users to manage their digital identity. This wallet is compatible with Ledger and additional hardware wallets. The hope is that Selfkey's ever-expanding solutions will make it that much easier to access fintech services/products across posterity.
QAN
With a market cap of $85 million, QAN is worthy of your attention. This cryptocurrency has increased nearly 300% in the prior three months. Enterprises and developers use the QAN blockchain network to build smart contracts that are quantum-resistant. The network can also be used to build solutions for decentralized finance and NFTs. It is also important to note QAN's blockchain has a network transaction speed in excess of 1,600 per second, meaning it is quite fast, even when juxtaposed with Etherum and Bitcoin.