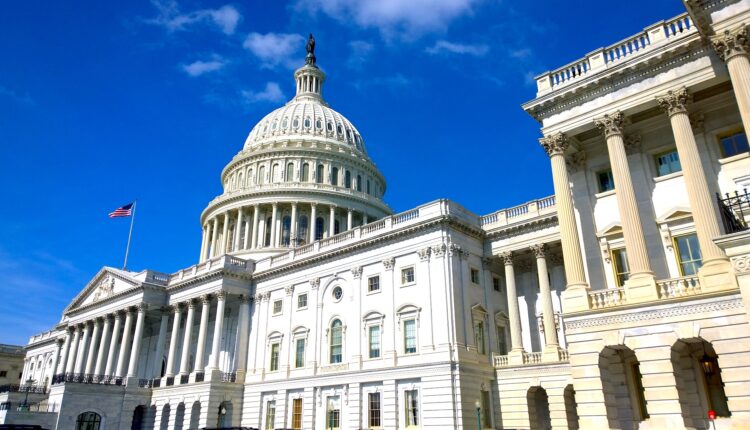 US House of Representatives Unveils Draft Bill To Study CBDC
The House Financial Services Committee has recently proposed a draft bill that could potentially make history. The proposed legislation is set to explore the introduction of a central bank digital currency (CBDC) and halt stablecoins that are backed by cryptocurrencies other than the U.S. dollar. The draft is now available to the public through the House of Representatives document library, a few days before the April 19 hearing.
If passed, the bill would give the Federal Reserve the power to regulate non-bank stablecoin issuers such as Circle, which issued the USDC stablecoin—and Tether, which issued the USDT stablecoin. This marks the first significant piece of cryptocurrency legislation to progress in 2023 and comes in response to two significant incidents over the past year involving stablecoins, such as the de-pegging of USD Coin (USDC) from its $1 value and the blowup of TerraUSD (UST).
The draft bill defines payment stablecoin issuers, which is a term first coined by former Pennsylvania Senator Pat Toomey (R) in his own stablecoin bill introduced in 2022. It also proposes a ban on digital assets like UST until a study is conducted and calls for an investigation into the potential implications of a CBDC issued by the Federal Reserve.
If approved, insured depository institutions would be regulated by the relevant federal banking agency while the Federal Reserve would supervise non-bank institutions. Failure to register could lead to up to five years in prison and a $1 million fine, and foreign issuers would need to register to conduct business in the country.
The applicant's ability to maintain reserves backing the stablecoins with U.S. dollars or Federal Reserve notes, Treasury bills, repurchase agreements, and central bank reserve deposits would be among the requirements for approval.
Furthermore, the proposed legislation includes a two-year ban on issuing, creating, or originating stablecoins that are not backed by tangible assets. The bill also recommends that the U.S. Department of the Treasury conduct a study on "endogenously collateralized stablecoins."