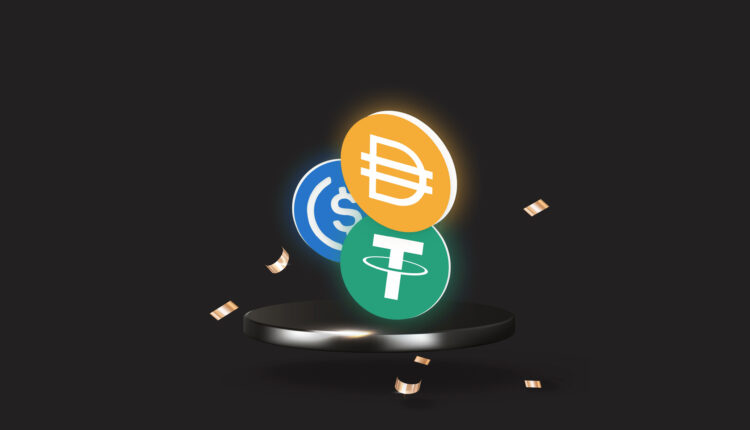 USDC Losing Its Grip On The Stablecoin Market As Tether (USDT) Market Share Soars
The stablecoin market has seen a drastic shift in market share year-to-date, with Tether USDT/USD+0.06% taking the lion's share of the pie.
What Happened: USDT's market share has increased by over 25% to $83.7 billion in the past year, while USD Coin USDC/USD+0.05% market share has decreased by over 40% to $25.82 billion, according to data from DefiLlama.
This is a significant increase for Tether, and it has come at the expense of other stablecoins, such as Binance USD BUSD/USD+0.11%+ Free Alerts, and Dai DAI/USD+0.10%.
BUSD's market share has decreased from 12.36% to 3.13%, while DAI's market share has also decreased, from 4.29% to 3.76%.
The only stablecoin that has seen an increase in market share in the last year is TrueUSD TUSD/USD+0.16%, which has increased from 0.56% to 2.31%.
Why It's Important: This shift in the market share could be due to a number of factors, including the collapse of TerraUSD  USTC/USD in May 2022. USTC was an algorithmic stablecoin that was pegged to the U.S. dollar, but it lost its peg and collapsed in value.
Another possible reason behind USDC's plummeting market share could be the collapse of Silicon Valley Bank in March and the company's slow reaction to rumors about the reserves backing its USDC.
Sign Up For The TDR Weekly Newsletter
The company took its time to clarify if it maintained reserves to uphold its stablecoin at the bank, lagging behind Tether and Paxos, both of which had already issued statements.
This delay sparked concerns about potential instability in the stablecoin.
'Macroeconomic Headwinds Are Favoring Tether': "I think it's natural for users to prefer a stablecoin that is independent, built by people that are dedicating their lives to provide open tools for emerging markets rather than focusing on Wall Street needs," Tether CEO Paolo Ardoino told Benzinga. 
Sharat Chandra, blockchain and emerging tech evangelist, told Benzinga the primary reserve asset for USDT is U.S. government bonds, and due to rising government bond yields, Tether profitability is getting closer to biggies like Blackrock BLK-0.86%, which has more than $9 trillion in assets under management.
"U.S. bond yields are expected to rise further on account of inflation concerns. Another hike from the Federal Reserve cannot be ruled out. Macroeconomic headwinds are favoring Tether," he says.
Tether, often scrutinized for its reserve practices, recently published its updated financial report card.
The company reported a second-quarter "own profit" of $850 million.
An independent attestation by BDO revealed that approximately 85% or $73.6 billion of the $86.5 billion reserves backing its USDT token as of June 30 were held in cash and cash equivalents.
Tether stated the total excess reserves amounted to roughly $3.3 billion at the end of the second quarter.The company generates profits through transaction fees and investment earnings.
Ben Mosalski, CCO at Boxwind, said the marked expansion of Tether's market share becomes even more noteworthy in light of the record-breaking profits it has recently posted.
"While these shifts are significant, they don't dictate strategic choices. Ensuring a safe experience with a diversified stablecoin selection is key, regardless of market dominance. The rapidly evolving crypto market requires adaptability, especially considering the emerging regulatory landscape. Watching how these market shares fluctuate in the future will indeed be fascinating," he said.
According to Robert Quartly-Janeiro, CSO at Bitrue, the dominance of Tether is favored by geography, as it operates from a region where there is more leniency and regulatory clarity surrounding crypto-related activities.
"While Circle remains the top stablecoin issuer in the west, especially in North America and Europe, the implosion of TerraUSD (UST) has introduced uncertainty in regulations. Authorities are now monitoring the industry more closely, a development that is limiting USDC's overall expansion. With some lawmakers now looking at stablecoins more closely, we may see a medium to long-term change in terms of shares for both mega stablecoin issuers," he said.
Circle CEO Jeremy Allaire did not respond to Benzinga's request for a comment at the time of publication.