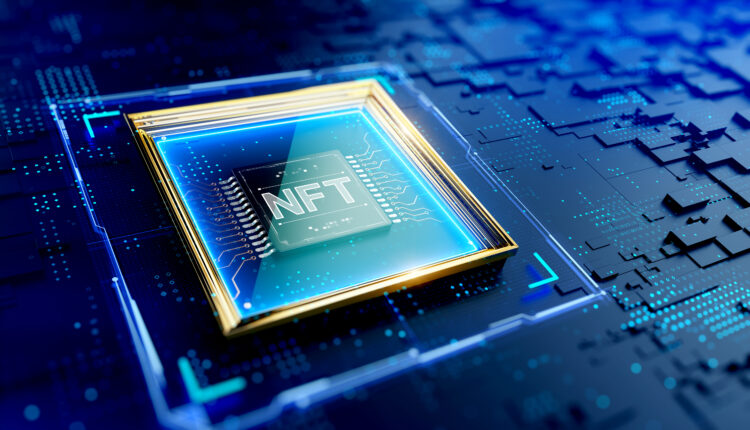 VISA Hops on NFT Train with Purchase of CryptoPunk
VISA Inc. (NYSE: V) has declared that the non-fungible token (NFT) marketplace is everywhere they want to be.
The payment-processing mega-corp announced their purchase of CryptoPunk #7610 — a female punk with a mohawk, lipstick, and green eyeshadow — on August 23. VISA Inc. paid 49.5 Ether, roughly the equivalent of $165,000, for the NFT on the biggest single sales day in industry history.
VISA's CryptoPunk buy signals a major investment in the burgeoning NFT market that has already set an all-time monthly sales record this August. For the 62-year-old credit card company, it's a first step into what executives believe is the evolution of digital commerce.
A Learning Opportunity
Cuy Sheffield, VISA's Head of Crypto, says the CryptoPunk purchase is primarily an educational move. Sheffield, a self-described NFT enthusiast, explained that VISA wants to learn about NFTs and the technology supporting them on a direct basis.
"We think NFTs will play an important role in the future of retail, social media, entertainment, and commerce," Sheffield writes. "To help our clients and partners participate, we need a firsthand understanding of the infrastructure requirements for a global brand to purchase, store, and leverage an NFT."
VISA's interest in the NFT world also stems from a desire to support and motivate creators and artists, Sheffield explains. He likens the digital creator economy to the small- and medium-sized businesses VISA has helped to move into the digital sphere in the internet age. Sheffield said those companies also stand to gain from NFTs.
"The rise of eCommerce has made it possible for [small- and medium-sized businesses] to sell online and reach customers around the globe," Sheffield says. "But they still have to produce and ship physical goods, which can have high upfront costs. NFTs give small businesses an opportunity to harness public blockchain for producing digital goods."
VISA also believes investing in blockchain-related digital assets is a natural step for a company whose business revolves around making transactions swift and secure. Since NFTs and their underlying technology require safe and verified access to digital goods, VISA is eager to apply its transactional facilities to NFT transactions.
The company also wants to help its traditional partners and businesses understand and take advantage of the NFT landscape.
NFTs in Brief
Non-fungible tokens are original, non-duplicable digital assets sold on blockchain. The assets — which can be works of video, music, visual art, or icons like CryptoPunks — are sold to "collectors," who may pay premium prices for ownership rights.
The NFT marketplace is a new revenue stream for creatives like artists and musicians that have found it difficult to sustain themselves financially in the digital era. It's also emerged as a new marketing and branding strategy for corporations, sports organizations, and other businesses.
With VISA signaling its support and the market's massive current momentum, NFTs continue to inch closer to the mainstream.