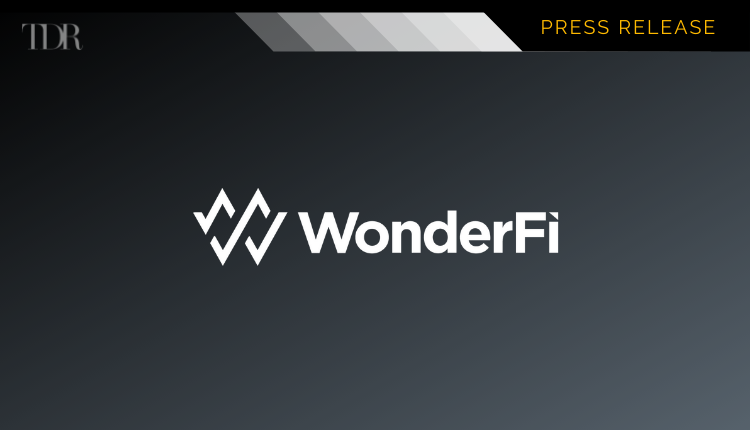 WonderFi Announces Conditional Approval to List on the Toronto Stock Exchange
WonderFi Technologies Inc.(NEO: WNDR) (OTCMKTS: WONDF) is pleased to announce it has received conditional approval to list (the "Listing") its common shares and two series of warrants (WNDR.WT and WNDR.WT.B) (collectively, the "Securities") on the Toronto Stock Exchange (the "TSX").
Listing on Canada's largest exchange alongside other industry leaders including Galaxy Digital, Hut 8 and Voyager is a significant milestone for WonderFi, as we continue to focus on efficient and compliant access to digital assets. Our listing on the TSX will provide greater liquidity and further expand our reach to domestic and international investors, particularly at the institutional level.

said Ben Samaroo, CEO of WonderFi
Shareholders are not required to exchange their share certificates or take any other action in connection with the Listing, as there will be no change in the trading symbol or CUSIP for the common shares. WonderFi common shares will continue to trade under the stock symbol "WNDR" upon listing on the TSX, under the symbol "WONDF" on OTC markets in the United States and under the symbol A3C166 on the Frankfurt Exchange. The two series of warrants will also trade on the TSX under the symbols "WNDR.WT.A" and "WNDR.WT.B", respectively.
Final approval of the Listing is subject to the Company meeting certain conditions required by the TSX. Upon completion of these final requirements the Company will be listed as an issuer in the Technology sector, and the Company's Securities will be delisted from the NEO Exchange. The Company expects the commencement of trading in WonderFi's Securities on the TSX after receiving final listing documents from the TSX.
To view the original press release in its entirety click here