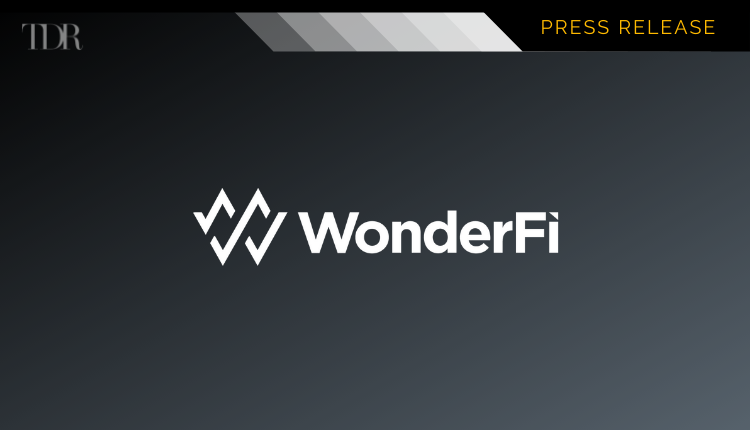 WonderFi Announces Regulatory Approval for Acquisition of Bitbuy and Expected Closing Date
WonderFi Technologies Inc.(NEO: WNDR) (OTCMKTS: WONDF) is pleased to announce that the Ontario Securities Commission, principal regulator of Bitbuy Technologies Inc. ("Bitbuy") has granted the final regulatory approval required for WonderFi to close its acquisition of First Ledger Corp., parent company of Bitbuy. WonderFi and Bitbuy expect the acquisition to close on or before March 31, 2022.
"We are pleased to mark this final step toward completing the Bitbuy acquisition and combining these two world-class companies," said Ben Samaroo, Chief Executive Officer of WonderFi. "Both teams have been actively working on integration and our strategic plan which centers around providing secure and compliant access to crypto and decentralized finance ("DeFi"), and creating value for our shareholders."
This is a very significant milestone for WonderFi and Bitbuy, who are laser-focused on capturing market share within Canada and internationally.

Kevin O'Leary, globally renowned investor, ambassador and strategic advisor to WonderFi
Dean Skurka, President of Bitbuy commented: "With the acquisition now scheduled to close imminently, the 125-person combined teams across both companies will now formally be able to engage in value creation, extracting synergies and openly working together to enhance the experience of our loyal users." Mr. Skurka will be joining the WonderFi executive team and board of directors post-closing.
WonderFi continues to engage in discussions with Canadian securities regulators relating to securities and derivatives laws and their potential applicability to the operation of the WonderFi App. While such discussions are ongoing, WonderFi has agreed to restrict residents from certain provinces from accessing the WonderFi App. Residents in British Columbia and Alberta will have continued access to the WonderFi App while these discussions are ongoing, and the WonderFi App remains otherwise available globally with the exception of certain sanctioned jurisdictions.
We are very pleased to be part of the conversation with Canadian regulators regarding DeFi and software applications like WonderFi. A major distinction between the WonderFi App and many other crypto trading platforms is that users retain sole custody and control of their assets – one of the key value propositions for DeFi.

Ben Samaroo, CEO of WonderFi
To view the original press release in its entirety click here