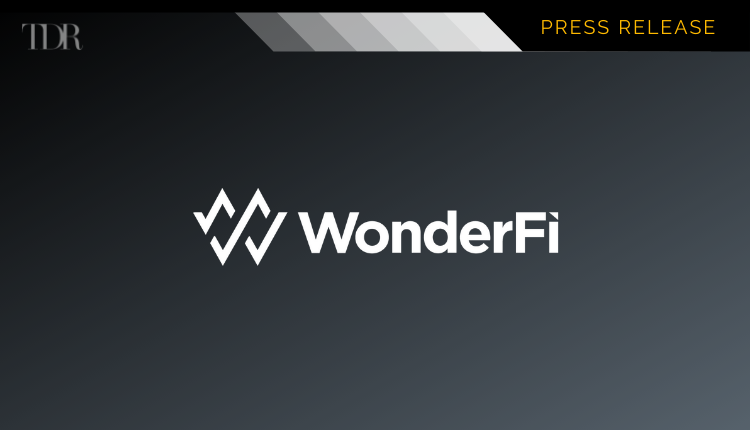 WonderFi Announces Strategic Investments in Solana Ecosystem and FTX
WonderFi Technologies Inc.(NEO: WNDR) (OTCMKTS: WONDF) today announced its investment in the Solana ecosystem through the Incentive Ecosystem Foundation, which includes Solana and Serum as the two largest weighted assets.
Solana is a high performance programmable blockchain capable of executing up to 50,000 transactions per second, and is directly competing with Ethereum for dominance in decentralized finance ("DeFi"), gaming, payments, and more. WonderFi's investment and participation in the rapidly growing Solana ecosystem aligns with the Company's focus on bringing access to the best of DeFi through strategic investments and partnerships.
Serum, a non-custodial decentralized exchange operating on the Solana blockchain, was created by FTX, Alamada Research, and several other partners through the Serum Foundation.
WonderFi's investment in the Solana ecosystem furthers our mission of making finance more accessible and will provide exposure to one of the fastest growing segments of DeFi. Further, we are thrilled to continue working with Sam Bankman-Fried as we are aligned in our vision and future of crypto and decentralized finance.

WonderFi CEO, Ben Samaroo
WonderFi also invested alongside Ontario Teachers' Pension Plan Board, Temasek, Sequoia Capital and 65 other investors in the US$420M Series B-1 round of FTX Trading Ltd. ("FTX"), the global cryptocurrency company founded by Sam Bankman-Fried, a strategic investor in WonderFi. WonderFi's investments in the Incentive Ecosystem Foundation and FTX totaled $1M USD.
To view the original press release in its entirety click here