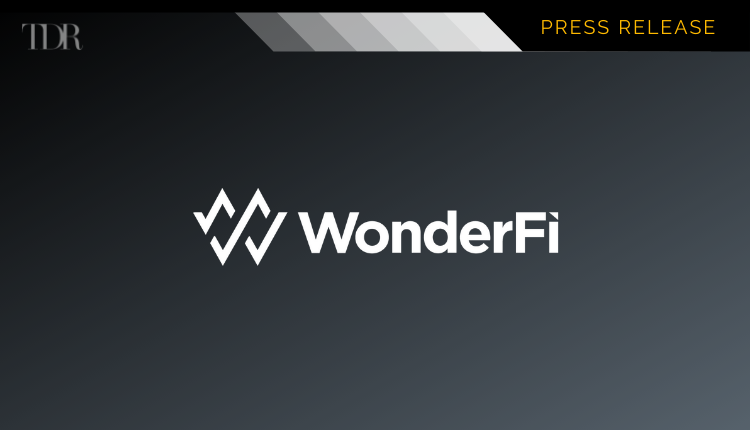 WonderFi Appoints Former Royal Bank of Canada Senior Counsel Adam Garetson as Chief Legal Officer
WonderFi Technologies Inc.(NEO: WNDR) (OTCMKTS: WONDF) today announced the appointment of Adam Garetson as General Counsel and Chief Legal Officer of the Company, effective April 11, 2022.
Adam brings over a decade of experience providing legal and regulatory advice to public companies across sectors. Having most recently served as Director and Senior Counsel at the Royal Bank of Canada, Adam oversaw legal matters relating to the Investment Banking and Global Markets trading businesses of RBC Capital Markets where he managed legal risk and provided strategic thought-leadership on emerging products and technologies.
Adam began his career practicing securities law in the Toronto office of Blake, Cassels & Graydon, focusing on M&A and corporate governance. During his career, Adam has provided legal guidance on blockchain products and crypto assets, as well as cross-border trading and corporate finance transactions, and has engaged with securities commissions, exchanges and regulatory bodies such as the Ontario Securities Commission (OSC) and the Investment Industry Regulatory Organization of Canada (IIROC) with respect to obtaining orders, approvals and exemptions in these areas. Adam earned his Juris Doctor law degree from the University of Manitoba and his Honours Philosophy undergraduate degree from the University of Waterloo, and has served as a committee member of the Canadian Bankers Association Securities Legislation Specialist Group.
I am thrilled to be joining WonderFi as General Counsel and Chief Legal Officer. WonderFi is at the forefront of the digital asset space, and is committed to compliant access and investor protection in an evolving legal landscape. I look forward to joining the talented, innovative team and helping lead strategic transactions and partnerships to advance WonderFi's success as a global leader.

Adam Garetson
To view the original press release in its entirety click here