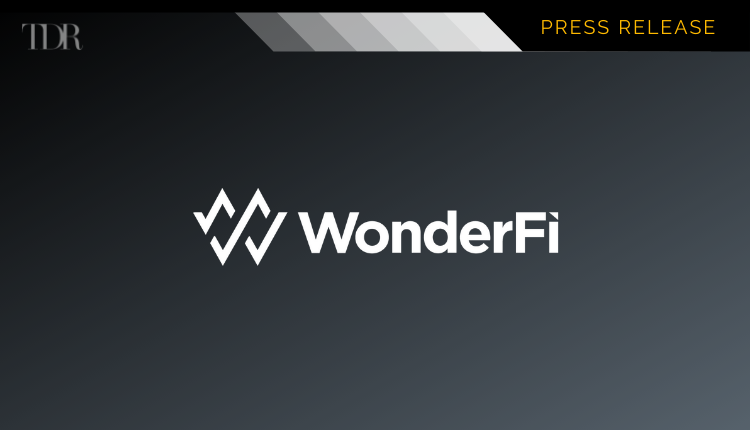 WonderFi Joins Canadian Web3 Council as Founding Member and Announces Appointment of Ameer Rosic as Independent Director
WonderFi Technologies Inc.(NEO: WNDR) (OTCMKTS: WONDF), today announced that it has joined the Canadian Web3 Council as a founding member alongside other leading Web3 companies including Wealthsimple and Dapper Labs.
The Canadian Web3 Council is a non-profit trade association that strives to position Canada as a leader in Web3 technology such as blockchain and cryptocurrency and will advocate for a national Web3 strategy to support a more transparent and inclusive digital economy.
Web3 has quickly evolved from a technology used by hobbyists to a global industry currently valued at more than US$1.8 trillion. Web3 technologies are transforming the internet, financial, and digital services. Beyond its incredible economic potential, it offers new standards of efficiency, transparency, and coordination that are critical to helping solve some of the greatest challenges facing the digital economy.
WonderFi is proud to join the Canadian Web3 Council as a founding member. Our mission is to create compliant access to digital assets through centralized and decentralized platforms including Bitbuy, Canada's first regulated Crypto Marketplace. We look forward to collaborating with other council members and policymakers to help establish Canada as a leading destination for Web3 innovators and entrepreneurs.

WonderFi CEO Ben Samaroo
WonderFi is also pleased to announce the appointment of Ameer Rosic to its Board of Directors, effective March 24, 2022. Ameer Rosic is a serial entrepreneur, marketing expert, angel investor and a long standing Web3 evangelist. In 2016, Mr. Rosic co-founded BlockGeeks with Dmitry Buterin, and today it is one of the largest blockchain education and resource hubs on the internet. Through Rosic Media, a niche digital marketing firm, he has helped a number of prominent Direct To Consumer brands with implementing effective marketing, growth and customer acquisition strategies.
Mr. Rosic is an active participant in the crypto ecosystem as an investor and advisor with leading DeFi protocols including Badger Dao, Synthetix and Thorchain which collectively represent approximately $3 billion in total value locked and have seen billions of dollars of transaction volume since inception.
Ben Samaroo commented "we're excited to have Ameer join us, bringing his many years of experience in working with, evaluating and supporting leading crypto companies and DeFi protocols, along with a wealth of experience around content and education that is a key focus for WonderFi as we expand our efforts on user acquisition into our ecosystem."
To view the original press release in its entirety click here