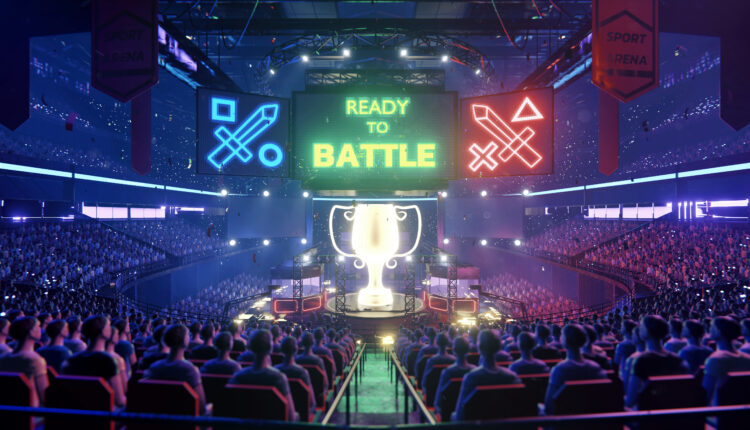 "Our Audience Can and Will Outstrip Traditional Sports": OverActive CEO Chris Overholt on Esports
With an annual growth rate of about 15%, the esports industry has certainly made investors sit up and take notice. What was globally worth about $691m back in 2019 is projected to be a market of about $1.9bn by 2026. Global entertainment and esports company OverActive Media's CEO, Chris Overholt, sat with TDR to discuss their big news for Toronto and the future: what he says is "a glimpse of where a whole generation of fans is going to want to take us."
One point of caution, he brings up, is that there's likely to be a consolidation in the industry. But this event is something he believes that OverActive will be well-placed to survive due to the investments that they've been making.
Millennials driving the scene
Overholt says that more than 75% of millennials consider esports as their sport of choice, putting them well ahead of traditional sports. With millennials now as old as 40, and Gen Z on their way to adulthood, there's no indication that the esports industry will be slowing down anytime soon.
Covid-19 has had a small damper on esport growth this past year, but already the industry is beginning to see signs of recovery and planning ahead for a time when the pandemic is firmly behind us. "I would say since Q4 of last year and certainly in the momentum we've carried into this year, it's just continuing to pick up particularly as traditional brands begin to cross the threshold and start to engage in esports and make investments for positioning against that coveted 18-34 audience."
Overholt on OverActive Media's new downtown Toronto venue
The challenge for any participant in the esport industry will be continuing to grow revenues – something not every player will be able to achieve. Overholt says that OverActive has had good experience growing their revenues, close to 80% this last year alone, and they are banking on a facility to carry them into the future as a 21st century sport medium entertainment company.
In late February, OverActive announced what Overholt says is a key part of their business plans for the future – a 7,000 seat entertainment venue that will straddle the line between sports venue and theatre, giving premium entertainment acts an alternative to Scotiabank arena. The venue's slated for completion in 2025, and the state-of-the-art plans will address the technological needs of an esports venue. Overholt feels that they'll be able to book 180-200 nights of the year right out of the gate.