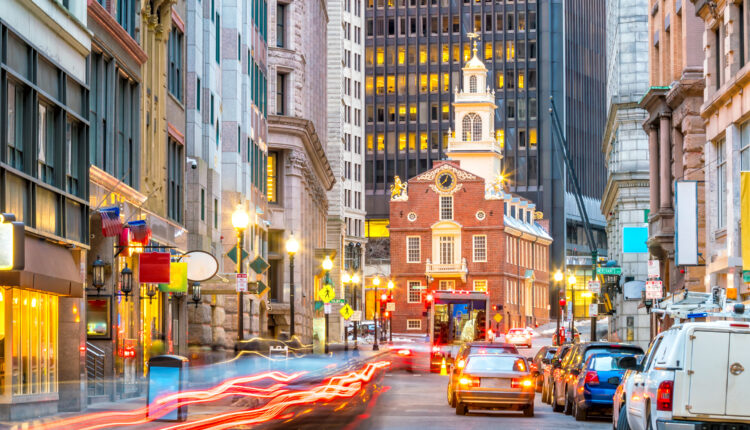 CEO Jonathan Sandelman on Why Ayr Strategies is Soaring—and Still Undervalued
Earlier this week The Dales Report sat down with Jonathan Sandelman, CEO at vertically integrated multi-state operator Ayr Strategies (CSE: AYR. A) (OTCQX: AYRSF) to discuss the company's undervalued reputation in the industry and its ongoing expansion throughout the United States.
The last several months have been big for the company. In October, Ayr expanded its medical footprint in Massachusetts and, after two years, received approval to convert its medical retail locations in Boston to recreational stores — much to the delight of the company's shareholders.
"We believe today that we have the best portfolio in the state of Massachusetts," Sandelman said of Ayr Strategies' recreational retail stores, noting that its locations on Boylston Street and in the community of Somerville are both in high-traffic areas.
"There are only a handful of adult-use stores in Greater Boston and we have some of the best within that area," he said.
He noted that Ayr's medical retail stores in the state had brought in sales of $10 to $12 million, doubling since the year previous. As a vertically integrated company with a retail and wholesale business, Jonathan Sandelman said when the stores were operating as medical outlets, any cannabis that couldn't be sold to customers with markup at $7,000 a pound would then be sold on the wholesale market at $4,100 a pound. Now that those stores have transitioned, Sandelman said the firm would no longer have to divert its product from one market to another to sell it.
"With the convergence of these stores from medical to recreational, all that weed that we're selling at $4,100, we will sell for $7,000 now," he said.
Then, during the last week of November, Ayr announced incentive exercise rights to holders of the company's share purchase warrants, enabling them to exercise warrants for cash with the goal of building up Ayr's cash position. Sandelman said he anticipates the move should bring close to $24 million to the company, and said calling 25 percent of outstanding warrants was "the smartest and cheapest way" to increase its cash.
In addition to its recent news in Massachusetts, Ayr Strategies has expanded into key cannabis markets including Pennsylvania, Ohio, and Nevada, where although tourism is down by 60 percent this year, cannabis consumption has increased by 30 percent.
Ayr also operates in Arizona, one of the states with the country's fastest growing cannabis markets, and a limited number of licenses for retail stores. Since it's unlikely state politicians will be increasing their availability anytime soon, these limited licenses are "super precious"—something the CEO said Ayr's shareholders appreciate.
"Our business plan has always been to look at the map of the U.S. and pick 10 or 12 states that we think will represent 80 percent of the consumers' wallet. If I can do that with 12 states, am I willing to leave 38 states for the 20 percent that I don't get?" he said. "Our competitors have a completely different point of view, but there's more than one way to be successful in business."
Quarter over quarter, Q3 results showed company revenue was up 61 percent to $45.5 million, and adjusted EBITDA doubled to $19.3 million. Jonathan Sandelman said he agrees with ongoing discussion among investment communities that Ayr, a firm that has seen 40 percent growth in the markets over the last 30 days, remains undervalued among its competitors.
"If I described a company that was number one in free cash flow, number two in EBITDA, one of the best for gross margins, highest sales per square foot, number one in one of its marketplaces in retail, number one in its marketplace in the wholesale market—if I checked all those boxes, being number one, and you traded at half the market multiple, doesn't that equal future outperformance?" he said.
"The market has finally started to pay attention to how we are performing, the footprint we've just recently created, and the value that this company offers."
Earlier this week the company also announced a significant amendment to its share structure.
The amendment was implemented to ensure the company's status as a foreign private issuer and reduce compliance costs, according to a press release detailing the move. Subordinate voting shares, its newly implemented restricted voting shares, and limited voting shares began trading at the market opening on the Canadian Securities Exchange under the single and current ticker "AYR.A" yesterday.