Universal Copper: Proving-Up Copper Reserves At Its Flagship Poplar Project
With copper supply imbalances gradually becoming endemic, and with copper prices reaching new highs in 2022, junior exploration companies such as Universal Copper Ltd. (CVE: UNV) are becoming more in-focus. With Universal Copper producing material copper grades at length at its central British Columbia Poplar Project, the company is in the process of adding to existing NI43-101 indicated reserves to a level that will generate significant acquisition interest.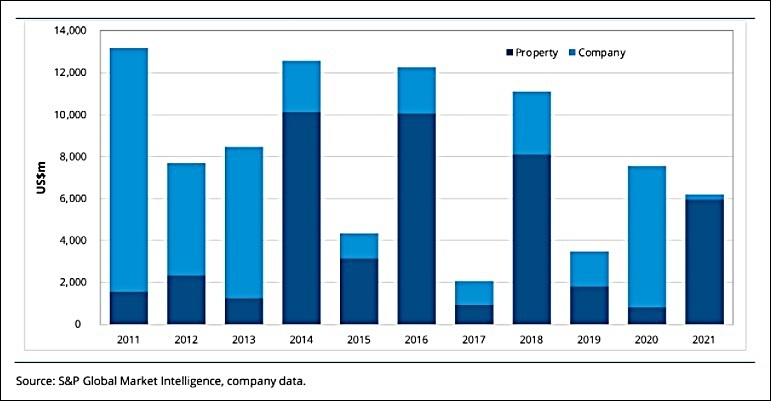 Poplar lies in a historic mining region, located 35km north of the Huckleberry Mine and 42km southwest of the past-producing Equity Silver Mine, where low snowfalls will allow year-round work. The road accessible property is bisected by a 138 Kva Hydro electric line and lies 88km from the rail head at Houston and 400km from the deep-water port at Prince Rupert by rail.
The deposit at Poplar is part of a porphyry copper system, which are large mineralized systems typically formed by small intrusions which are several thousand feet in diameter. These small intrusions are the solidified remains of a magma chamber from which the volcanic rocks were extruded. The term "porphyry copper" is derived from the texture of the igneous rock that forms these intrusive bodies.
The main takeaway is that these types of deposits generally are not isolated and exist in clusters, meaning the likelihood of Universal Copper hitting other significant money holes within the 61,566-hectare Poplar Project boundary are substantial. According to President and CEO, Clive H. Massey:
This is a porphyry copper deposit. And the Poplar deposit itself we often refer to as "the known area of discovery." Now, the interesting thing about porphyries is that they do not occur in isolation. In other words, they usually occur in clusters. So the area of known discovery, the Poplar, is the first of the areas we drilled within our claim boundary, and there are 12 other targets which have either a combination of the same Aeromagnetic signature, the same soil anomalies. So we believe that there are numerous opportunities at any one of these outlying targets to discover anywhere from another 2 to 3 billion pounds.
Universal Copper expects to further report assay results from Phase 1 Drilling at Poplar sometime near the end of May, with additional results near the end of summer.
Click on the embedded link to view our inaugural interview with Universal Copper President and CEO, Clive H. Massey, in his own words.