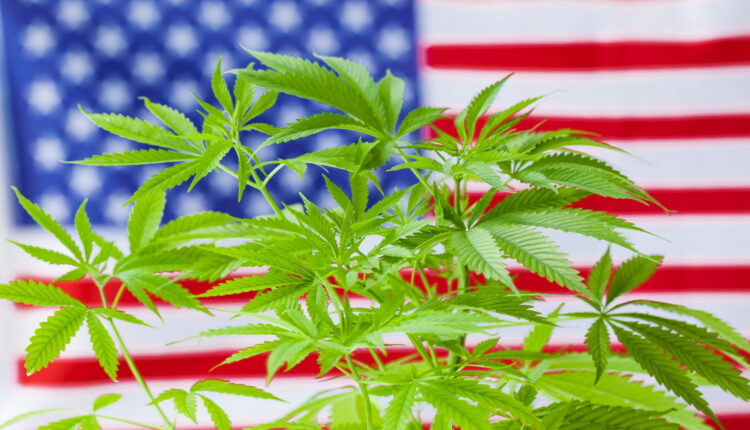 "We Have a Proven Formula": TerrAscend CEO Jason Ackerman on Cannabis
Jason Ackerman, the CEO & Executive Chairman of TerrAscend Corp (CSE: TER OTC: TRSSF), acknowledges that the cannabis industry has seen ups and downs as it has flickered from hot to cold and back again. In his interview with The Dales Report, however, he says that the industry still has huge potential in the United States, and the surface has only just begun to have been scratched.
Ackerman guesses that when it comes to the market itself there's somewhere between $50bn and $70bn of cannabis consumption up for grabs in the US, possibly even more than alcohol. As much of this cannabis product is being moved in illicit markets, legal operators who are able to convert buyers may be able to take advantage of that demand.
Ackerman on Cannabis Politics at the State and Federal Level: "A Difficult Chess Game to Predict"
Jason Ackerman hopes that the broad support of cannabis will help create a tidal wave that helps get some of the legislation moving, both at the state and federal level. New Jersey governor Phil Murphy's plans to decriminalize and legalize recreational cannabis use, after 67% of the population voted in favor, is a huge win – and not just for TerrAscend. New Jersey will put a huge amount of pressure on its surrounding states (Pennsylvania, New York, and Connecticut) to also consider legalizing or else lose tax revenue to their neighbor.
As more states legalize too, Ackerman says it could put some pressure to allow federal-level legalization, but he says "that's a big bar to cross, and it's not obvious if that's going to happen." He also acknowledges that it may not even be necessary. However he does hope support pushes along other bills and initiatives that have been stuck in the political mud – notably the SAFE Banking Act and descheduling to help address tax issues for the industry.
Cannabis Operators like TerrAscend Still Have Plenty of Room to Grow
It's hard to predict the full potential but Jason Ackerman points at New York state as just one example. He believes there's between $4 and $5bn of illicit cannabis consumption happening in that one state alone.
With cannabis not only proving that it's a "real revenue generator" at a time when so many municipal tax states are suffering under COVID, but also being increasingly recognized as an essential service and important medicinal drug, it's easy to see why he feels confident that there's plenty of room for revenues to go up.
See the full interview here: