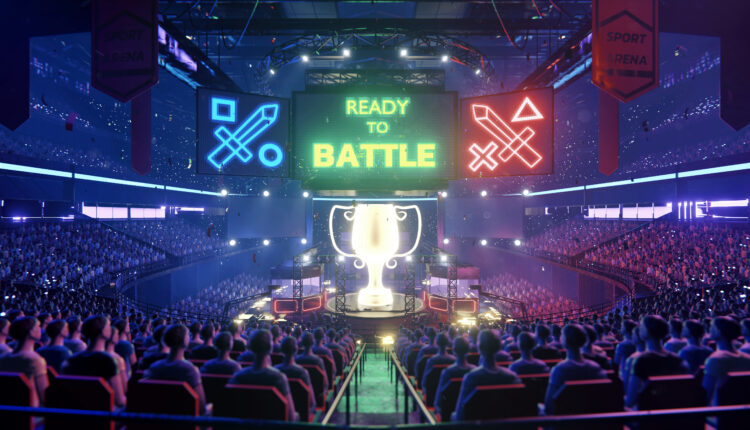 Wim Stocks: Amateur Esports Pioneer Charts New Path
A founding member of CSL Esports, Wim Stocks has been an integral part to collegiate esport's growth and his move to Belong Gaming is an extension of that legacy.
CSL Esports Importance in Collegiate
After giving CSL 11 years of guidance, Wim Stocks is finally moving on from the company that he made his name at. CSL Esports was founded as a way to increase competition opportunities for amateur level players in North America through collegiate competition.
Formerly known as Collegiate StarLeague, CSL was recently acquired by PlayFly Sports in order to create a revenue channel through collegiate competition. With Wim's departure at CEO, the company pivoted from purely competition to focusing on enhancing college student's ability path to professional esports in areas besides competition such as broadcasting, tournament operations, and in management.
We recently covered CSL's main rival Tespa who was forced to pivot by their latest owners, Activsion Blizzard. CSL Esports rivaled Tespa more recently with the launch of brand ambassadorship programs, support for LAN events, and a dramatic increase in tournaments offered, but the COVID pandemic unfortunately postponed events that were set in motion.
Wim was crucial to CSL supporting over 1,800 colleges and universities in America and Canada, and has gained an extremely positive reputation in the collegiate scene. Wim's aim of creating an amateur outlet for esports has become the blueprint for new rivals such as PlayVS to expand his vision to high schools as esports becomes more mainstream.
Why Wim is right for Belong, Vindex
Major League Gaming (MLG) defined American esports a decade before esports was considered mainstream culture. Whether it was putting Halo pros on Dr. Pepper cans or hosting the MLG National circuit for Starcraft, LoL, CoD, and Halo, the term MLG became synonymous with esports in America.
CSL came after MLG but in Wim's eyes it was a friendly competitor not a direct rival. Despite a failure to join their two brands, Wim was a big believer in what MLG was doing in esports and sought to enable CSL to pursue that excellence in the collegiate level.
It only makes sense for Wim to finally pair up with former MLG executives Sundance Giovanni, Adam Apicella, and Mike Sepso under the Belong banner (subsidiary of Vindex). Wim will be Belong's Senior Vice President of Partnerships and Commercial as Vindex looks to conquer regional markets. 
Wim's original vision lines up with Vindex' plans for the future and his expertise could lead to great things for gamers looking for local places to play/compete especially in smaller markets. Wim's experience and vision are great assets that if used properly could see Vindex do well with its planned $300 million investment over the next five years.