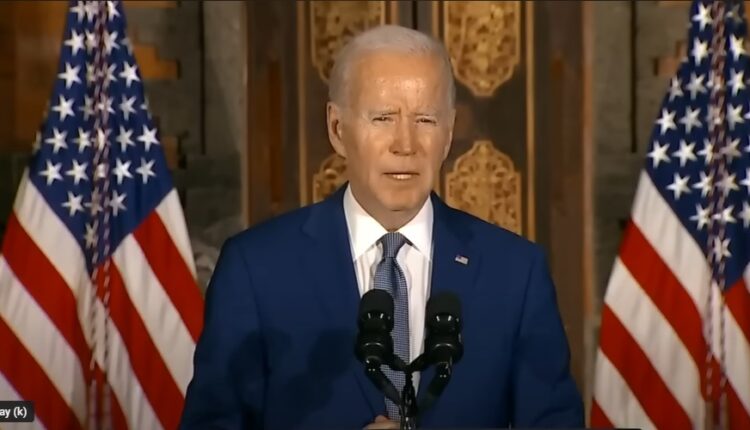 Alexandria Ocasio-Cortez Fears Biden Will Obstruct Bipartisan Push To Research Psychedelics
Rep. Alexandria Ocasio-Cortez expressed concern that President Biden might obstruct a bipartisan push to allow psychedelics research.
Ocasio-Cortez introduced a psychedelics-related bill four years ago but now admits she's worried that the president will backpedal on his commitment to permit psychedelics research.
"I am concerned about the president," Ocasio-Cortez said as reported The Washington Post. "I believe the president has displayed a regressiveness for cannabis policy. And if there's a regressiveness toward cannabis policy, it's likely to be worse on anything else."
Why it matters: In March, Senators Cory Booker (D), Rand Paul (R) and Reps. Madeleine Dean (D) and Nancy Mace (R) filed a revised bill requesting an update on the federal scheduling of "breakthrough therapies," which is an FDA designation for certain treatments involving psilocybin and MDMA towards advancing R&D and improving access for those in need.
Attitudes Are Changing
Ocasio-Cortez said that when she first presented her bill in 2019, a senior member of her own party mocked her. "Oh, is this your little 'shrooms bill?"
But, things have changed since then. Some of the very lawmakers who previously opposed psychedelics reform now support it, having admitted that they didn't fully understand what psychedelics were all about.
In June, the Food and Drug Administration (FDA) drew up a set of draft guidelines outlining the distinctive factors that scientists should bear in mind when researching psychedelics.
That move was applauded by a bipartisan trio of lawmakers — Republicans Dan Crenshaw and Mariannette Miller-Meeks and Democrat Ro Khanna.
"I'm glad the FDA is taking this first step of issuing guidance for psychedelic clinical trials — and listening to my bipartisan legislation with Reps. Miller-Meeks and Khanna," Crenshaw said in a press release. "It's critical we get this right for the researchers doing this important scientific work. We need this guidance to expand clinical trial access so that we can push towards life-saving psychedelic therapies for our veterans, service members, and people living with PTSD, traumatic brain injury, and substance abuse disorder."
It is worth noting that while Biden did not decriminalize cannabis on a federal level as promised during his presidential campaign, his administration made a couple of important moves such as pardoning all federal marijuana possession convictions and urging governors to do the same. Biden also signed the marijuana research bill into law.