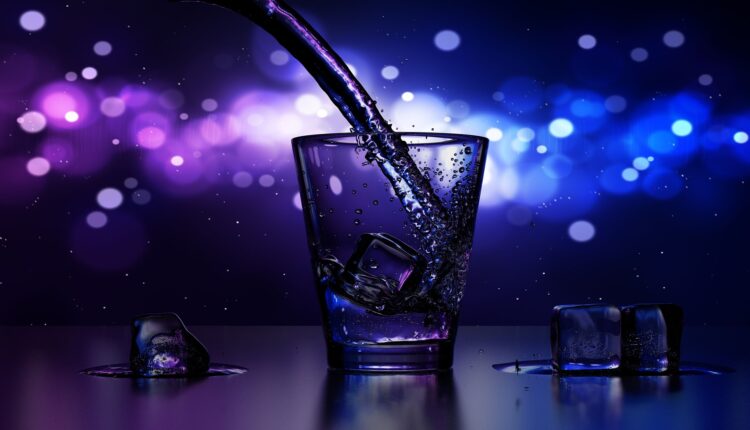 An Inside Look at Awakn's Breakthrough Treatments
Most people are surprised to learn three-quarters of those who seek treatment for Alcohol Use Disorder, also referred to with the acronym of AUD, relapse in the ensuing year. All in all, slightly more than 15% of those with this disorder seek treatment. Awakn Life Sciences, a publicly traded company with shares available to the entirety of the psychedelics investing community, is attempting to improve the human condition of those saddled by Alcohol Use Disorder. Awakn trades on the over-the-counter market under the symbol of AWKNF.
Awakn's Psychedelic Therapeutics
Awakn's scientists are hard at work creating innovative psychedelic treatment modalities with the potential to dramatically alter the manner in which patients with Alcohol Use Disorder are treated. The company's drugs will be used in combination with therapies in an attempt to help alcoholics break free from their addiction.
The market for alternative treatment modalities is massive. Alcohol addiction and addiction to other substances represent of the largest unmet medical needs in the entire world. All in all, behavioral and substance addictions impact nearly 1.4 billion individuals across the globe. Unfortunately, current treatment modalities have a high rate of failure, meaning there is a golden opportunity for the likes of Awakn to treat such patients with psychedelics.
If Awakn's plan comes to fruition, the company will treat alcoholics with psychedelic therapeutics including therapies and drugs. Awakn, a biotech specialist, researches, makes and delivers such therapeutics. The company's clinical trials have demonstrated its approach is likely to be highly effective, especially when juxtaposed with other more conventional addiction treatments.
The bottom line is current treatment modalities are not meeting the considerable worldwide demand. It is possible Awakn will emerge as the market's trailblazer in the context of addiction treatment modalities with a high efficacy rate.
An Evidence-Based Approach to Treating the Quiet Pandemic
When one uses the word "pandemic", most people immediately think of the ongoing coronavirus pandemic. However, alcoholism is a comparably quiet pandemic. About 20% of adults are saddled by substance addictions including alcoholism. The problem is few alcoholics seek treatment. Even fewer remain sober after obtaining treatment. Though the failure rate of conventional treatment is egregiously high, a whopping $17 billion is currently spent every single year to treat addiction in private settings.
Enter Awakn. The company's evidence-based approach has the potential to revolutionize the treatment of alcoholism and other behavioral disorders. The company's drugs zero in on brain circuits that fuel addiction by way of several receptors as opposed to individual drug receptors highlighted by current treatments. Such circuits control the components of the brain that drive addiction. Treatments that focus on such circuit mechanisms as opposed to individual receptors has the potential to make Awakn's treatments highly effective for alcohol addiction, additional substance addictions and behavioral addictions.
Awakn's strategic disruption of the brain circuit empowers the patient to minimize or even eliminate addictive thoughts and behaviors to ultimately live a productive life. At the moment, Awakn has conducted the only clinical trials of MDMA and ketamine within therapeutic settings to treat patients plagued by alcohol use disorder. The hope is the company's treatments will also prove effective for additional addictions and disorders ranging from sex addiction to online gaming disorders, gambling addictions and eating disorders.
__________
* In accordance with an executed agreement between The Dales Report and Awakn Life Sciences, The Dales Report is engaged with the aforementioned on a current 4-month contract and has received 125,000 common shares for services rendered included in the agreement, with the purpose of publicly disseminating information pertaining to Awakn Life Sciences via The Dales Report's media assets, encompassing its website, diverse social media platforms, and YouTube channel. Compensation for The Dales Report services involves the receipt of a predefined monetary consideration, which may, on certain occasions, encompass ordinary shares in instances where monetary compensation was not obtained. In such instances where share compensation was received, The Dales Report hereby asserts the right to engage in the acquisition or disposition of such shares subsequent to the conclusion of the aforementioned contractual period, in compliance with provincial, state, and federal securities regulations. Please refer to the "Disclosures" section below, which is to be interpreted in conjunction with this disclaimer .