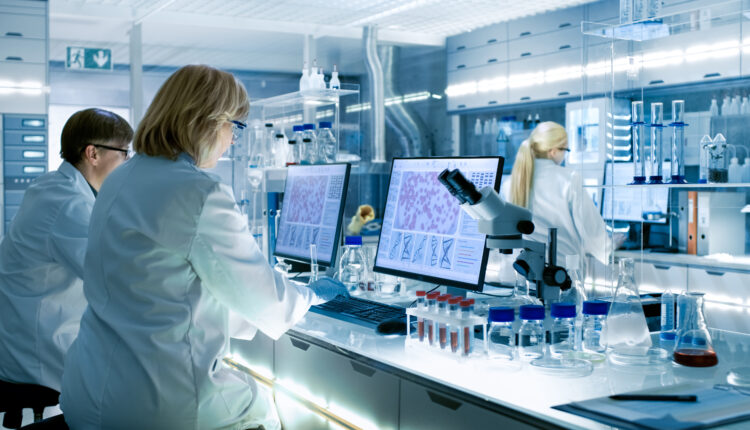 Awakn Life Sciences Moves Forward with Entactogen Patent Application
Awakn Life Sciences, a publicly held biotech company that trades with the symbol of AWKN, has announced it filed an important patent application. The application pertains to a new class of molecules that will help treat a wide array of addictions. These novel entactogen-like molecules dramatically enhance the potential for improving addiction treatment.
Patent Application Details
Psychedelics investors will be happy to know that Awakn's patent application is likely to bolster the company's intellectual property portfolio all the more. If everything goes as planned, Awakn's psychedelic therapeutics highlighted by entactogen molecules will successfully treat a litany of addictions ranging from compulsive sexual behavior to gambling disorder and behavioral addictions.
The chemical series in question has been formally patented by Awakn's attorneys. This is an important step in the right direction as it sets the stage for the use of entactogen molecules in the mainstream of the medical industry. The series also serves as an important milestone in the company's research and development activities. The company's innovation pipeline enhances its current patent applications all the more. It might not be long until Awakn is revered as the worldwide leader in the psychedelic biotech space.
Awakn's Brass Comments On The Development
Shaun McNulty, the Chief Scientific Officer with Awakn, publicly commented on the company's entactogen patent application. McNulty stated the novel chemical series focused on entactogen molecules is quickly developing, setting the stage for those entactogens' leading characteristics to make a meaningful impact without a lengthy waiting period.
The hope is that the entactogens enhance clinical utility within the context of research as well as treatment. McNulty also touched on the fact that the enhanced entactogens will empower the company to treat that many more individuals saddled by mental health pathologies, spanning a plethora of disorders. If everything goes as planned, the company will make fast progress toward the treatment of addictions and fulfill unmet medical needs, improving the human condition as well as society as a whole.
Additional Program Details Of Note
Rewind back to October and Awakn announced it would advance the NCE program to lead optimization through its research partner of Evotec.  The patent filed for the novel entactogen molecules functions as an essential component of the research program.  The end goal is to create compounds, shift them to clinical development and transition toward treatment in a timely manner.  
It is quite possible that the entactogen-like molecules will be widely used throughout the mainstream of the healthcare industry to combat addiction within a couple years' time or even sooner. Awakn's world-class drug development pipeline makes the company a worldwide pioneer in alternative treatment modalities, meaning it should be on the radar of every psychedelics investor.