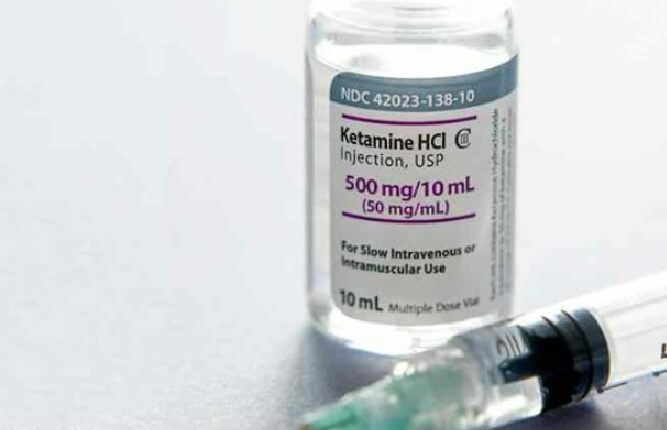 atai Life Sciences Announces Positive Results From Phase 1 Bridging Study of PCN-101 
atai Life Sciences (NASDAQ: ATAI) has unveiled findings from subsidiary Perception Neuroscience Phase 1 investigation into the intravenous-to-subcutaneous transition of PCN-101 (R-ketamine). The outlook of the safety-focused trial look promising for continuation of the trial.
In this Phase 1 study, characterized by its open-label design and a comprehensive four-phase crossover structure, the emphasis was placed on evaluating the safety, tolerability, and intricate pharmacokinetic profile of varying PCN-101 doses (60mg, 90mg, and 120mg) delivered subcutaneously. These doses were compared against the established 60mg intravenous (IV) administration of PCN-101. To facilitate this exploration, a cohort of 16 healthy participants was selected and organized into four distinct administration sequences.
The fundamental aim of this study was to glean insights into dosing strategies for each subcutaneous formulation, with a particular focus on optimizing the therapeutic index. This delicate equilibrium between safety, tolerability, and effectiveness holds the key to PCN-101's potential as a rapid-acting antidepressant, designed for the convenience of at-home use.
At the 60mg IV dose, instances of sedation and dissociation were congruous with the outcomes observed in previous PCN-101 investigations at equivalent dosages. Promisingly, the elevated 120mg SQ dosage registered sedation (determined by a MOAA/S1 score <5) and dissociation (measured by a CADSS2 total score >4 and change from baseline >0) rates at 14% each.
Most importantly, the administration of PCN-101 was met with favorable tolerability, devoid of any instances of serious adverse events.
While acknowledging the constraints intrinsic to a study, atai Life Sciences believes that this safety and tolerability profile stands in favorable comparison to that of FDA-approved esketamine drug Spravato. Prior research has indicated sedation rates ranging from 50% to 61% and dissociation rates of 61% to 69%3 for Spravato.
The rates of sedation and dissociation closely paralleled those documented in the placebo arms of the precedent Phase 2 inquiry into PCN-101 and the clinical assessments of Spravato in depression.
Collectively, atai Life Sciences believes these findings lay the groundwork for contemplating the eventual utilization of PCN-101 in home-based therapeutic scenarios.