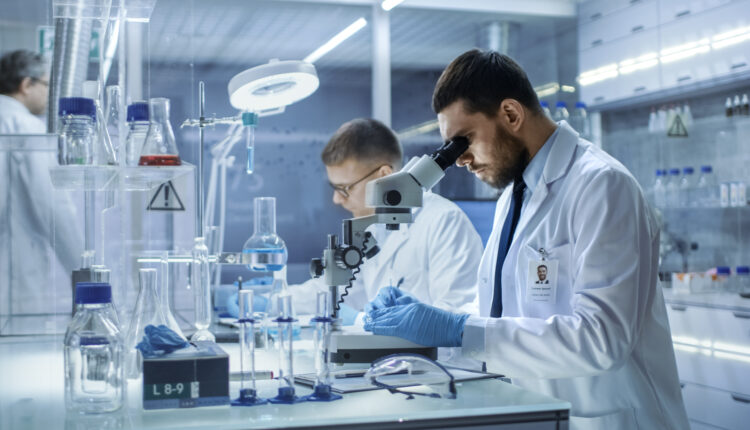 Awakn Life Sciences Details Advances In Its Breakthrough Ketamine Study
Awakn Life Sciences (NEO: AWKN) (OTCMKTS: AWKNF) is making waves for expanding the world's first-ever ketamine study. The study will move beyond gambling disorders to include other behavioural addictions. The hope is that ketamine proves meritorious in the mitigation of gambling addiction as well as other behavior-related addictions. The most recent update pertaining to the progress of Awakn's ketamine study should be construed as a bullish sign for psychedelics investors.
A Brief Overview Of Awakn
Awakn Life Sciences is a biotech specialist that researches, makes and provides psychedelic treatments and therapies to those dealing with addiction and other pathologies. Awakn is staffed by professionals with advanced degrees including chemists, psychologists, psychiatrists and scientists with PhDs. These individuals are hard at work developing seemingly futuristic psychedelic therapies, drugs and even enabling technologies that help patients overcome a wide array of behavioural addictions.
One of those psychedelic drugs with considerable prospects for patient use is ketamine. Let's take a look at Awakn's recent announcement pertaining to its ketamine study in the context of behavioral addiction.
Details Of The Announcement
Awakn's brass recently announced it has obtained ethical committee approval to extend its current ketamine study. The expansion of the ketamine study pertains to three additional behavioural addictions. Those specific addictions are internet gaming, compulsive sexual behavior and binge eating. The basket study, spearheaded by Professor Celia Morgan, the Head of the company's Ketamine-Assisted Therapy for Addiction, will be the first-ever in the world.
Morgan is an instructor of psychopharmacology at the University of Exeter in the United Kingdom and also referred as an expert in the use of ketamine for therapeutic purposes. Morgan's efforts will help develop a treatment approach for behavioral addictions in an attempt to create a window into which the human brain can forge new connections, ultimately helping addicts overcome their behavioral addictions. Time will tell if the study reveals ketamine helps to boost neuroplasticity with the use of EEG.
A company representative stated Awakn is "delighted" to expand the ketamine research into additional behavioural addictions. The company's statement also highlighted the fact that few inroads have been made in the potential use of this unique treatment modality. In fact, there have been no meaningful ketamine pharmacological advancements in quite a while in spite of the fact that the number of individuals suffering from behavioural addictions has significantly increased. At the moment, there are no licensed pharmacological treatments on the market for patients saddled by behavioural addictions and disorders.
The Behavioural Addiction Market Is Enormous
Behavioral addictions are negatively impacting lifelong addicts, their loved ones as well as everyday people new to gambling and other behavioral vices. Such addictions affect mental health, physical health and even one's lifespan. All in all, the number of people saddled by such behavioral addictions tops the one billion benchmark. It is estimated 450 million individuals across the globe have a gambling disorder. Around 350 million people are struggling with sexual compulsive behavior. Internet gaming disorder negatively impacts nearly 240 million people. It is also quite sad to learn more than 110 million individuals have a binge eating disorder.